20+ Best Fonts for Procreate & How to Add Them
One of the best things about Procreate is how flexible the app can be depending on your needs. If you're a beginner, Procreate is a great place to start practicing your craft. But the app also has advanced features for experienced artists as well. Like the ability to install and use custom fonts.
Using custom fonts in artworks is a great way to add more creativity. For example, if you're not good at calligraphy or hand-lettering, you can just use a hand-lettering font to add beautiful titles and subtitles to your Procreate designs.
In this post, we showcase some of the best fonts for Procreate with hand-crafted designs. You can download these and use them however you like. And we'll also show you how to install fonts in Procreate.
Let's get started.
Pastel – Handwriting Procreate Font
When adding text in Procreate, you should try to pick fonts that look hand-crafted and creative. It's the best way to make text blend well with your artwork. This font is perfect for achieving that goal. It features a cute ink stroke lettering design that will give a personalized feel to your designs.
BlissHearts – Creative Procreate Font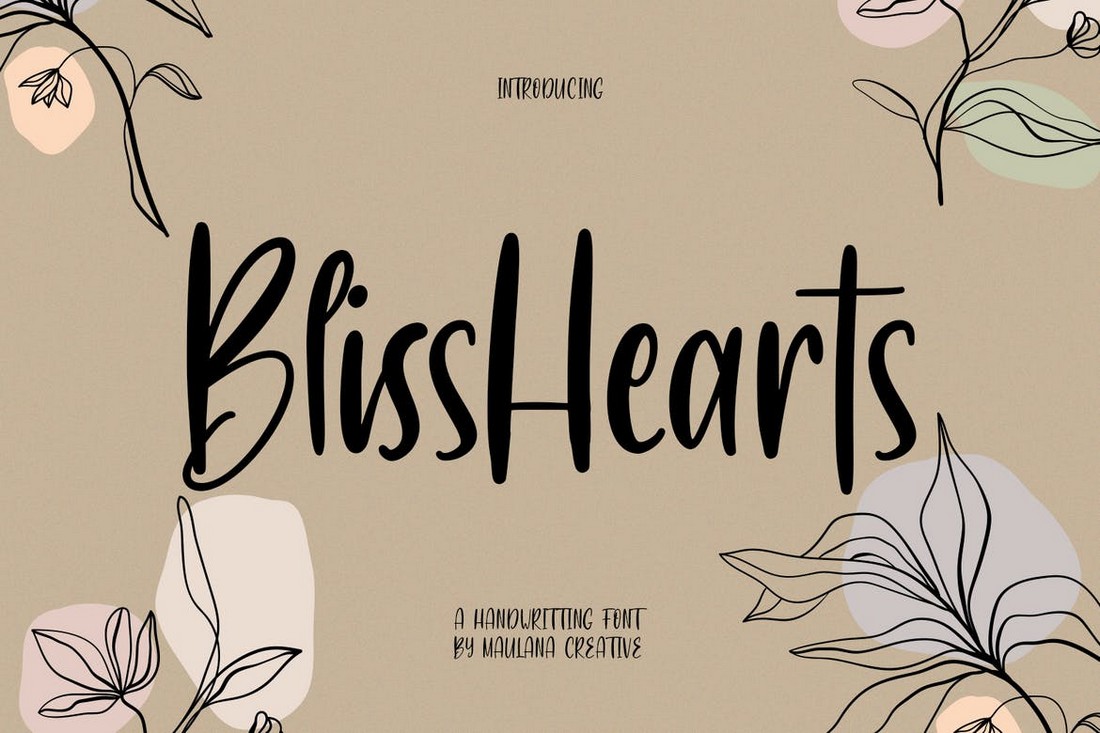 If you want to create titles or headings in your artworks that flow perfectly between each letter, this font is for you. This beautiful hand-lettering font will fit in well with all kinds of creative artworks and designs. It's great for illustrations and various graphic designs as well.
The Wanderer – Condensed Font for Procreate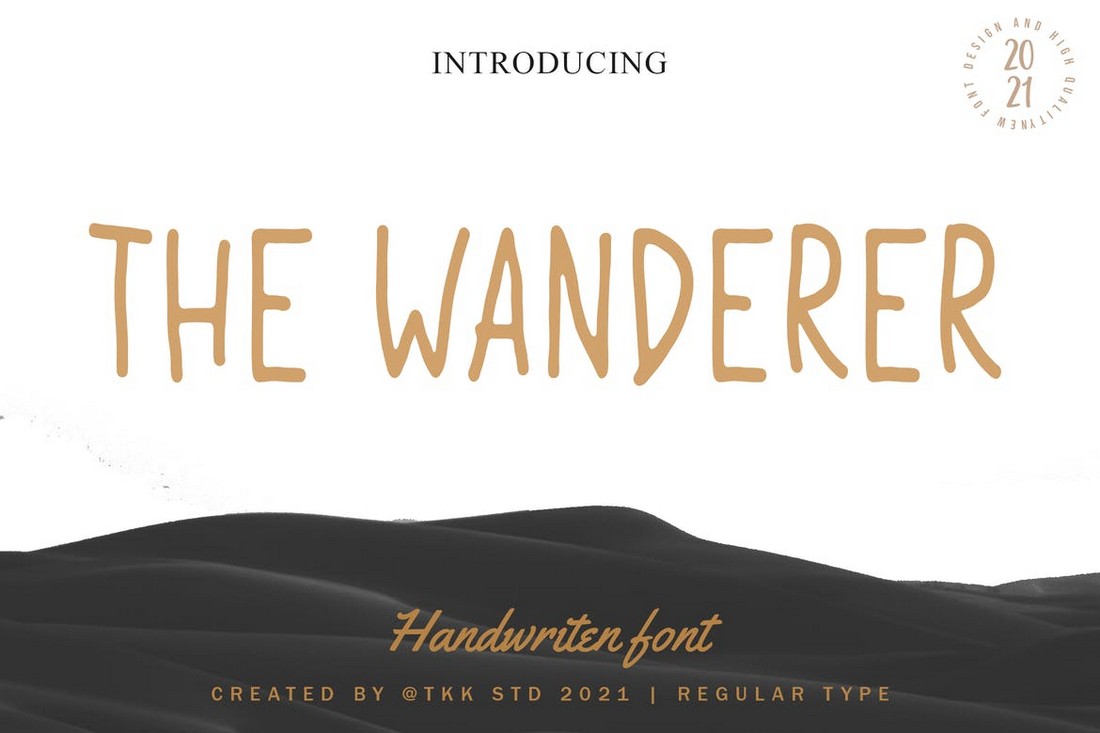 The Wanderer is a unique handwriting font that comes with a condensed letter design. This font will allow you to add a natural hand-drawn look to your text to make them look as if you drew each letter by hand. The font comes in OTF and TTF formats, both of which are compatible with Procreate.
Hakuno – Chic Handwriting Procreate Font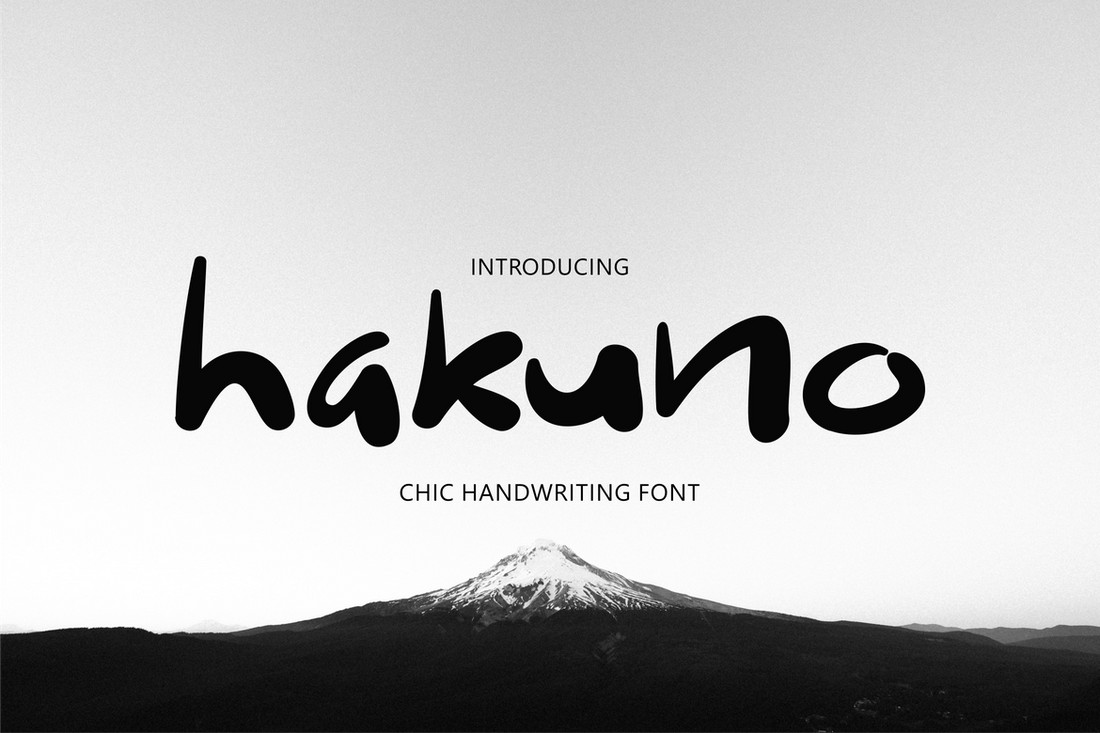 This handwriting font is a great choice for adding a casual and feminine look to your artwork and graphics. It features a set of gorgeous letters with thick and wavy designs. The font is especially more suitable for book covers, quotes, and subtitles.
dventures – Bold Procreate Font
Adventures is a Procreate font with a bold and vintage design. The letters in this font are designed with a textured and classic look to make them fit in nicely with your vintage-themed artworks.
It's Kind of Magic – Free Procreate Font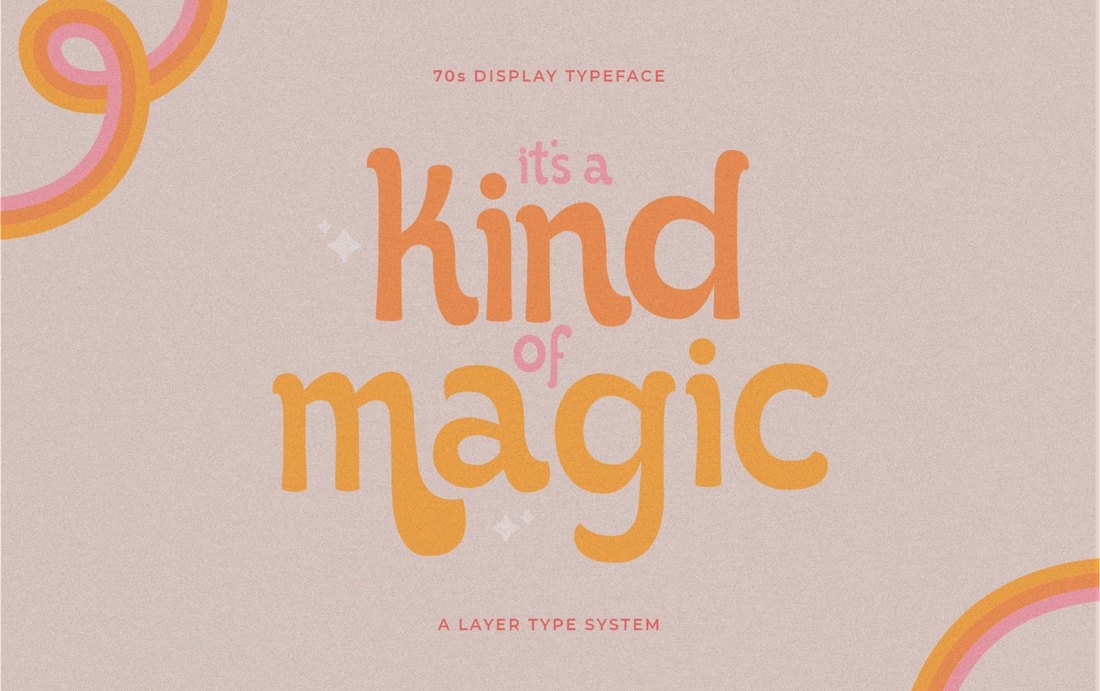 This is a free font you can use to design beautiful titles and headings for your artworks. It features a stylish design with curvy letters. The font is free to use with your personal and commercial projects.
GoodHood – Free Procreate Font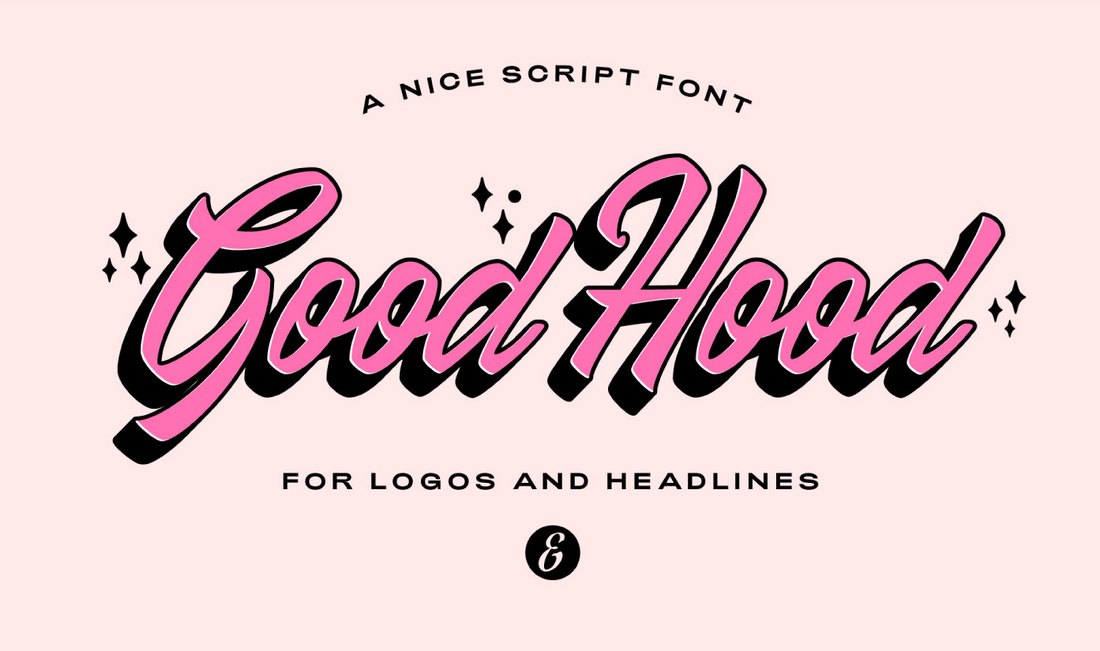 GoodHood is another free font you can use in your personal and commercial projects. It comes with classic brush script-style letters in 90s retro-themed design. It's ideal for crafting headings.
Highnorth – Handmade Marker Font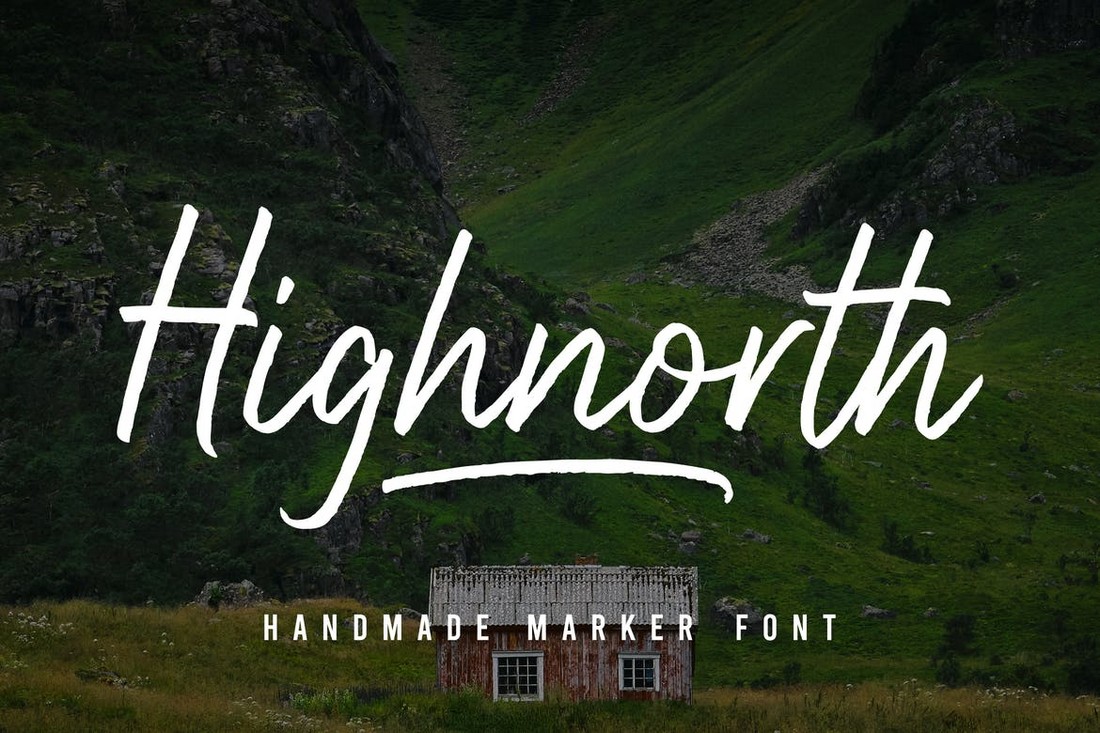 Highnorth is a stylish marker font that you can use to make your text look as if it were drawn with a marker. It will especially match perfectly if you've used marker brushes in your artworks. You can also add your own swashes to make the titles stand out from the crowd.
rata – Handmade Freestyle Procreate Font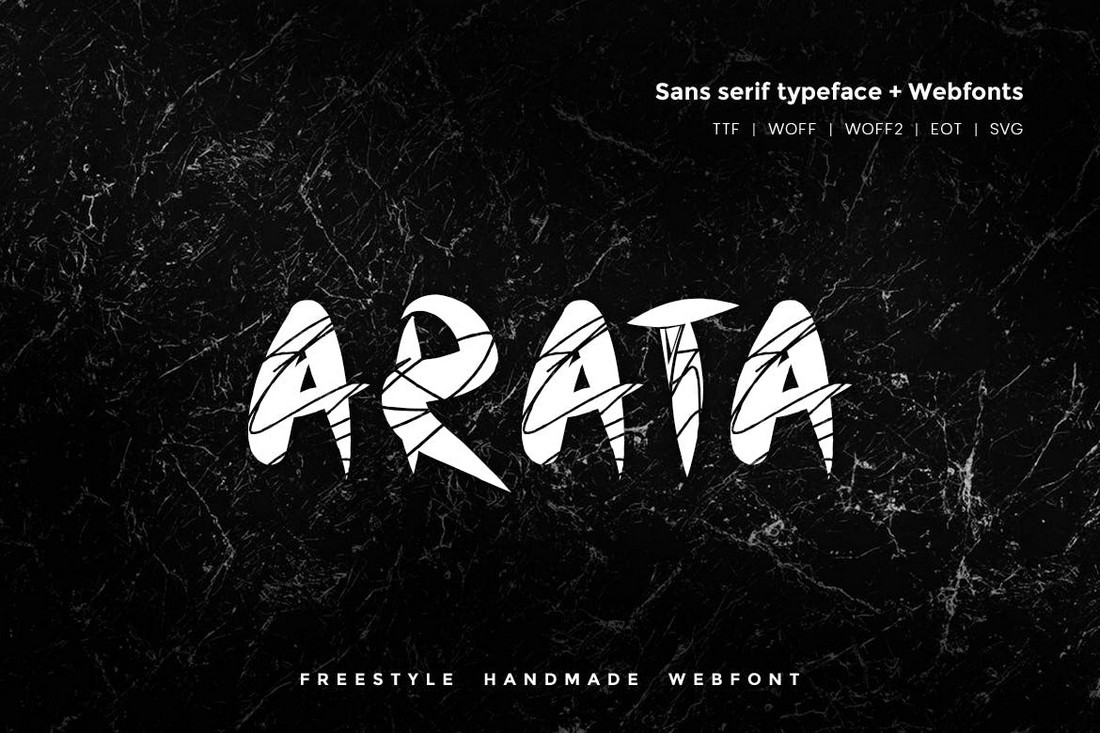 This is a unique freestyle font that comes with a stylish handmade design. The textured look of the letters will make it a nice choice for designing headings and subtitles for illustrations and comics.
Inkhead – Pen Stroke Procreate Font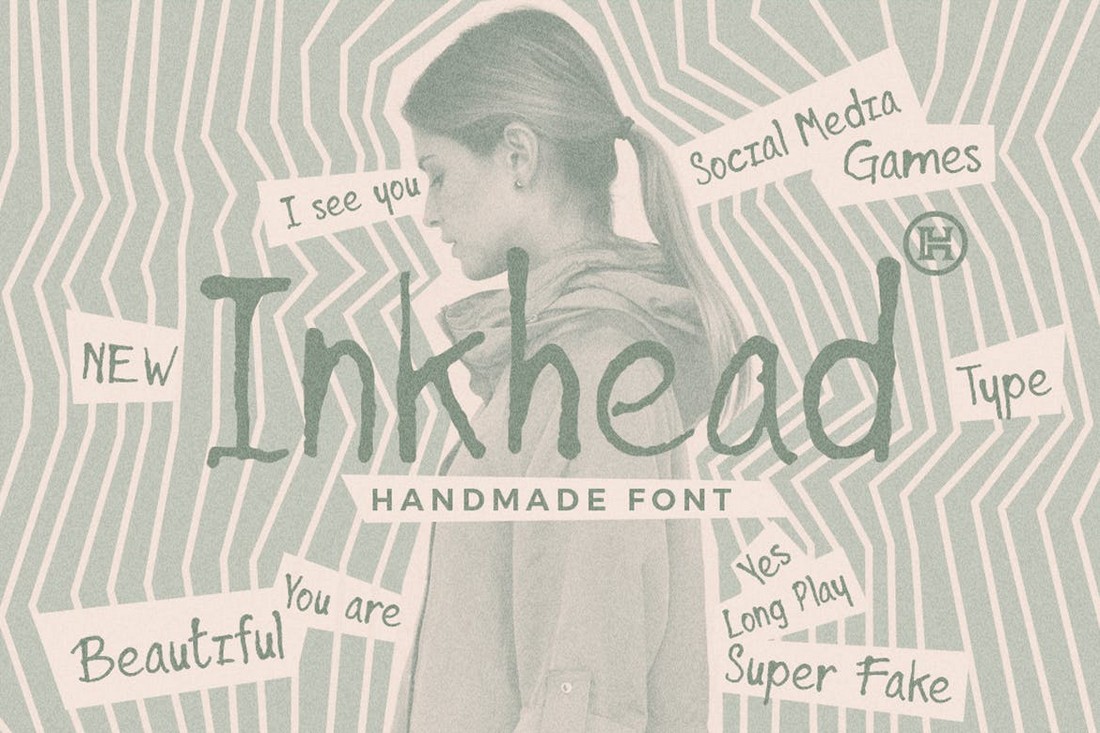 If you want to design text with a rough handmade look and feel, this font is perfect for you. It features a set of vintage-themed letters featuring pen stroke designs. You can use the font to add a classic look to your quotes and titles.
Heartland – Minimal Handwriting Procreate Font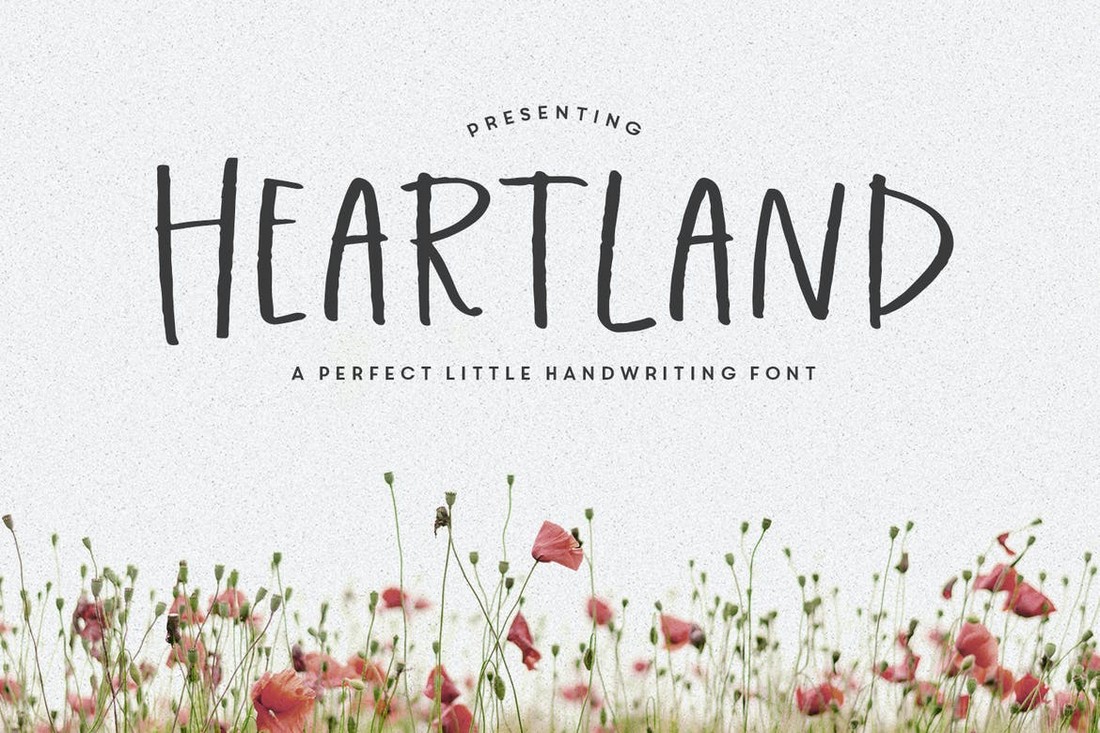 Heartland is one of the most beautiful fonts on our list. It comes with a condensed and handwriting letter design. Each letter in this font is unique and gives off a calming vibe. Use it to craft text with a minimalist feel.
Story Brush – Fonts for Procreate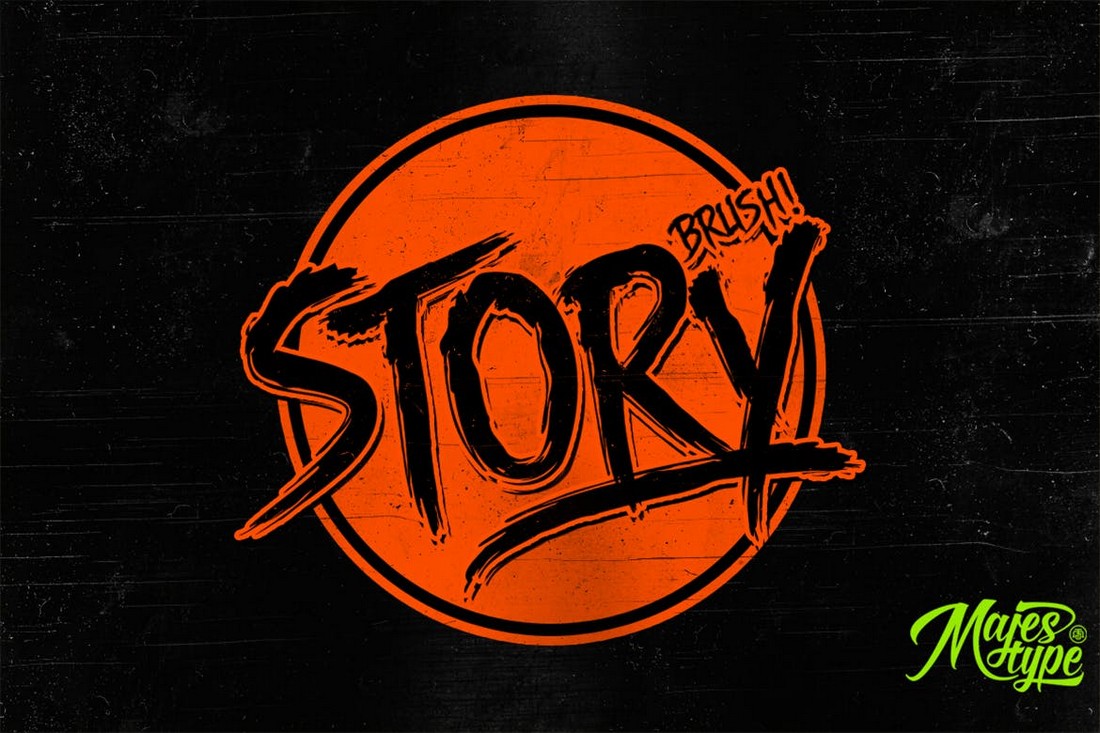 This is a brush font that you can use to craft titles and headings with a modern look. It's most suitable for horror-themed artworks and illustrations. Especially for Halloween designs such as posters and flyers.
Boom – Comic Font for Procreate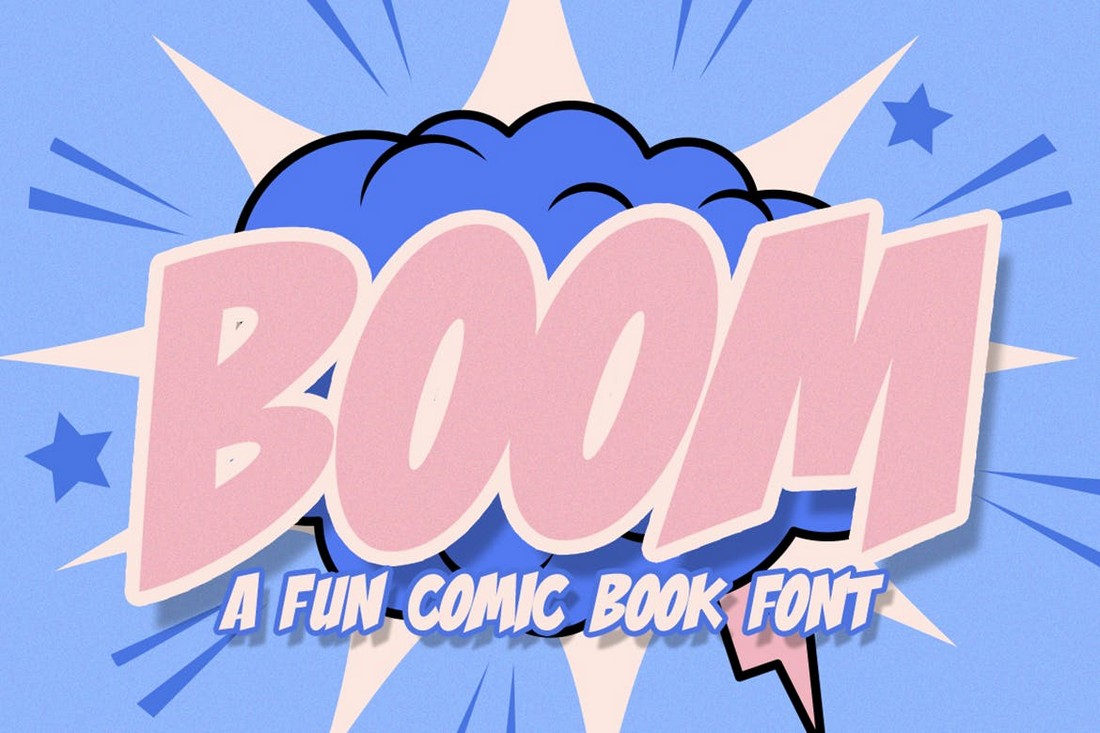 If you use Procreate to draw comics, this font is a must-have for you. It will help you craft those splash pages with big bold comic text much more easily. The font comes in OTF and TTF formats. You can use it in Procreate and other graphic editing software.
SHNobel – Free Fun Procreate Font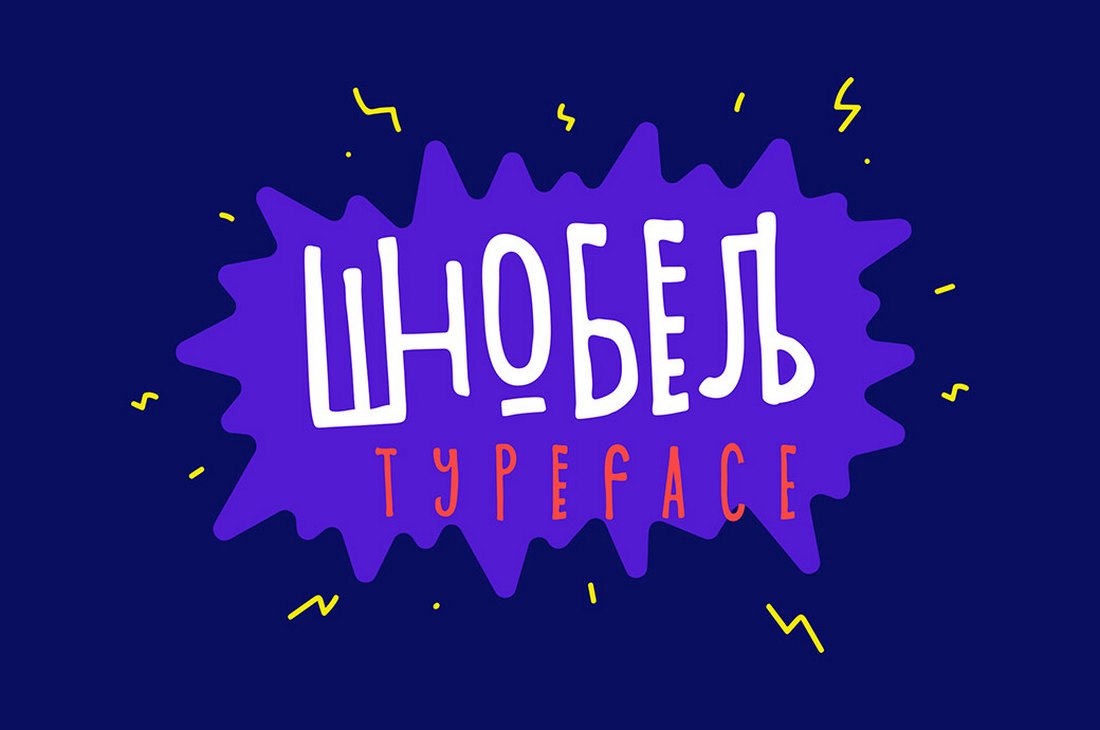 This is a very creative font that comes with a set of unusual letter designs. It's perfect for making headings for fun and quirky designs, especially for children's designs. The font comes in multiple formats.
Free Vintage Monogram Font for Procreate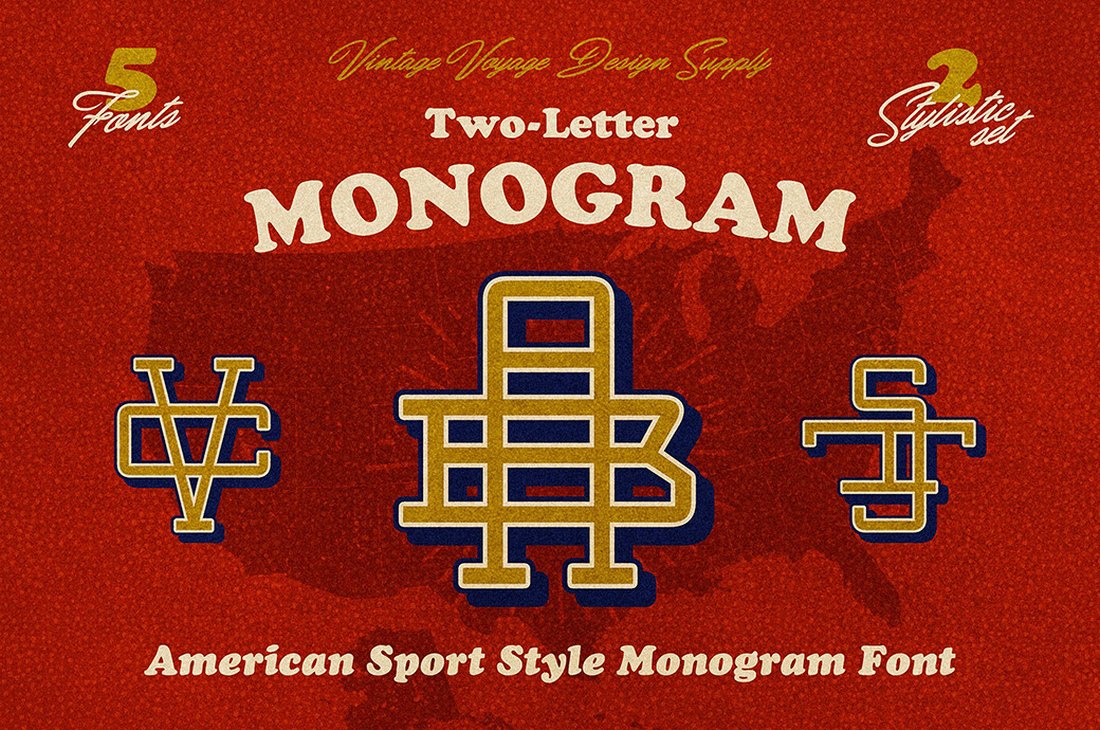 With this font, you can design stylish monograms using Procreate without effort. It features a set of vintage-style letters that are ideal for monogram designs. The font is free to download.
Huelva – Creative Procreate Font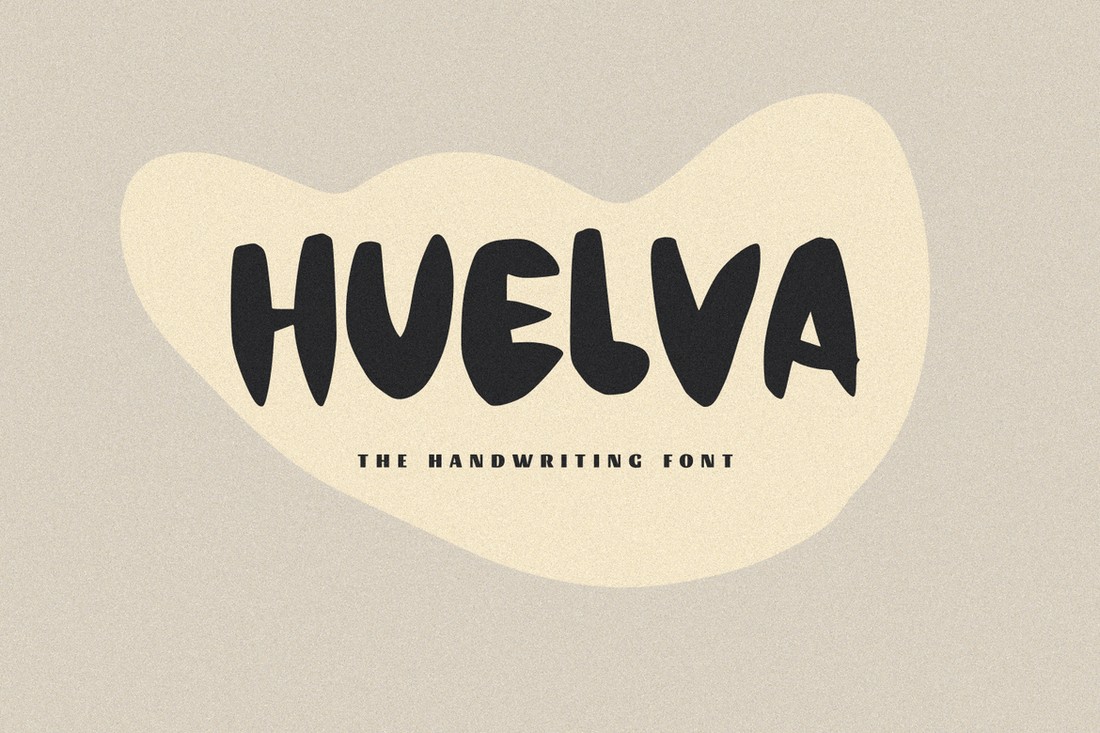 Huelva is a creative Procreate font that features a cute and fun design. The thick letters of the font make it a great choice for adding headings and subtitles for children's designs, especially for books, illustrations, and posters.
Designest Calligraphy Font for Procreate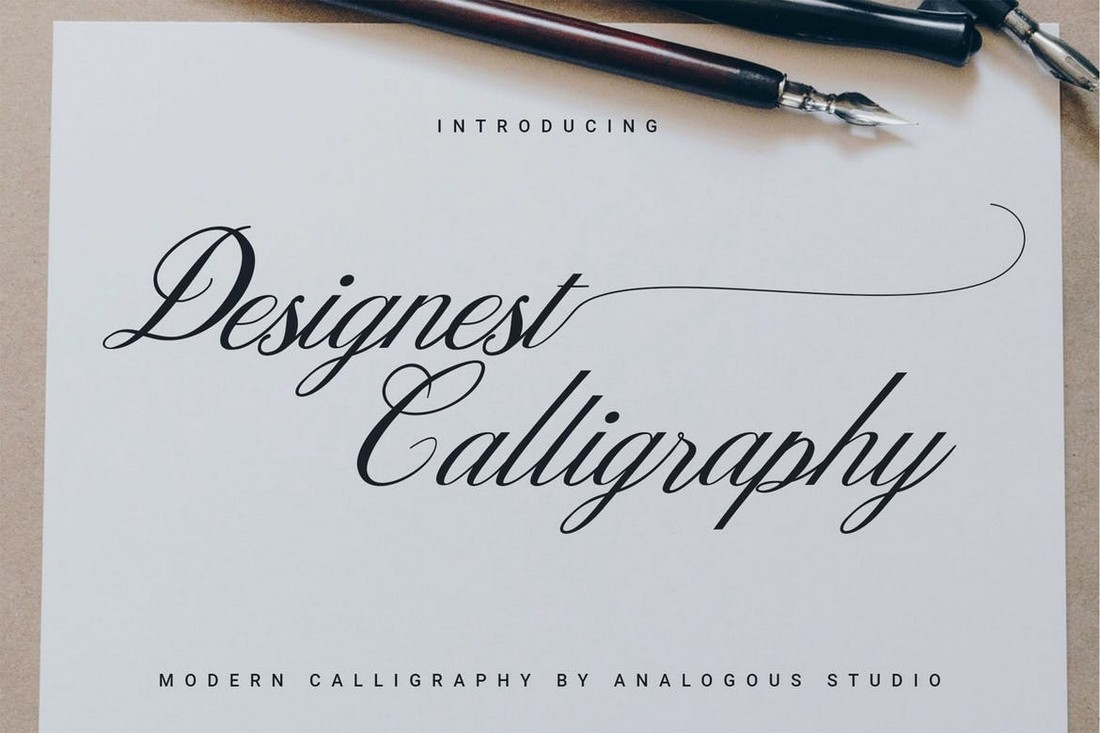 Calligraphy is a difficult art to master. But, thanks to calligraphy fonts, not everyone needs to practice the craft. If you just need to add text to a design, install this font in Procreate. It will make your text looks just like hand-crafted calligraphy art.
Gines – Unique Procreate Font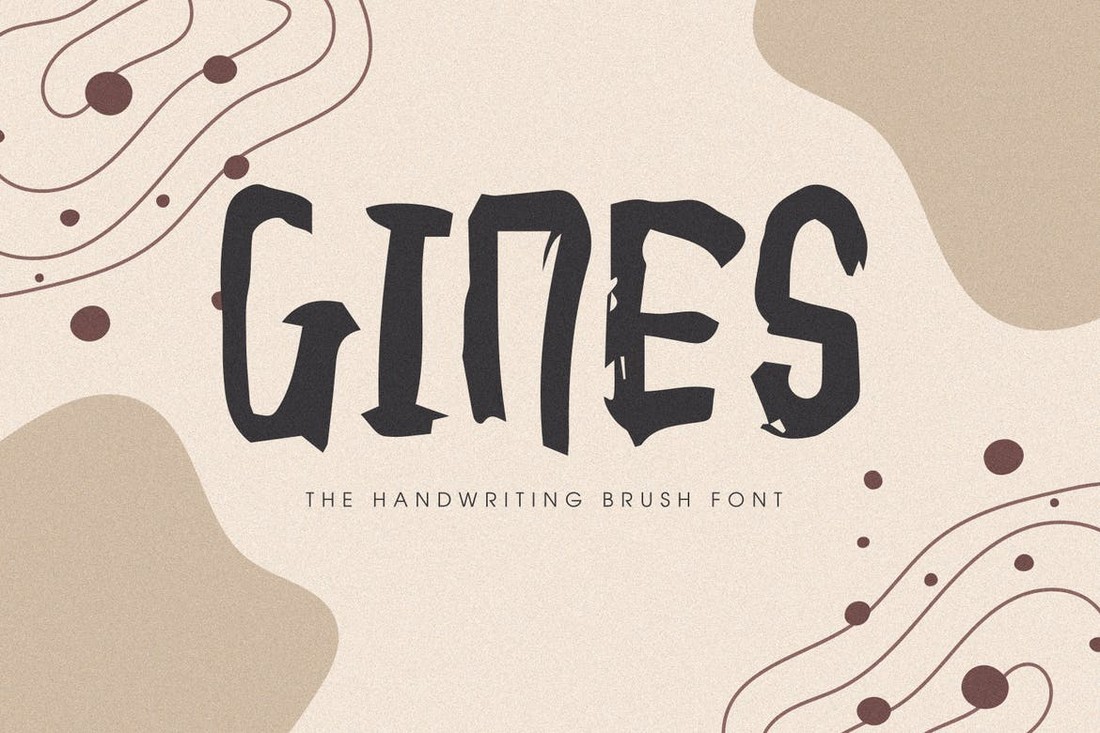 Gines is a quirky font with a unique letter design. Each letter in this font has a story to tell and it will definitely make your designs look more creative than ever. You can use it to craft horror-themed text or even title for a children's book cover.
Kerape – Cute Handwriting Procreate Font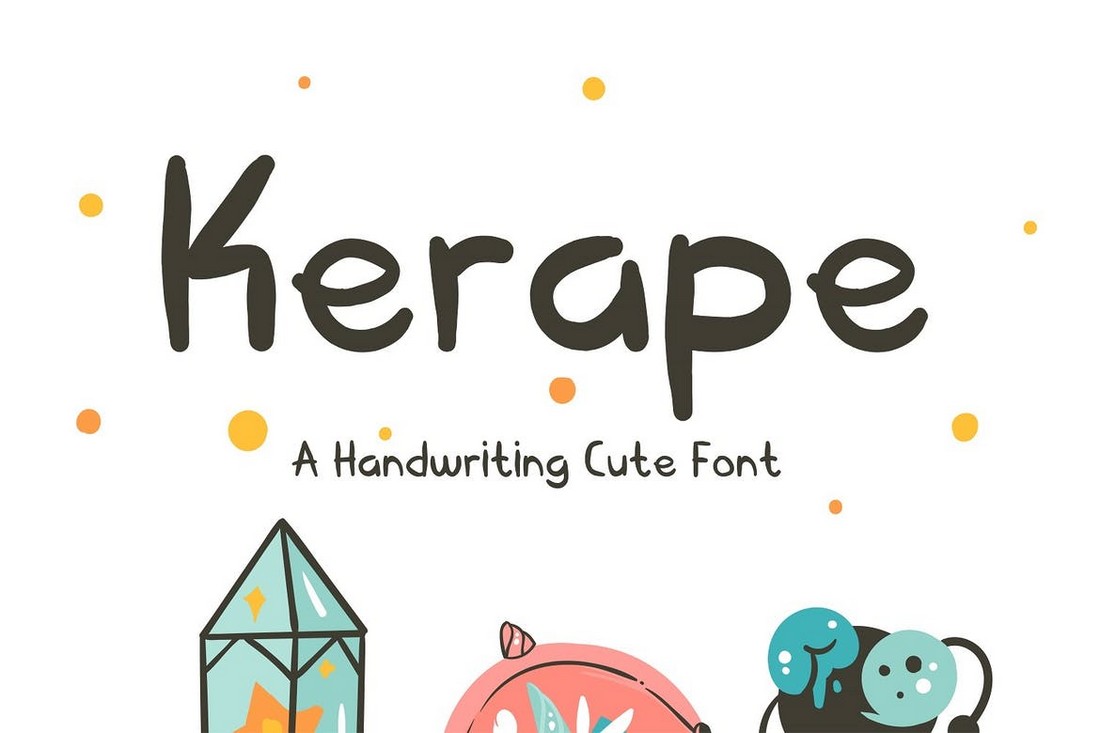 The cute and adorable design of this font makes it a must-have for artists who work with illustrations. This font will fit perfectly with your various illustrations and artworks for adding text with a hand-crafted look.
Ink – Modern Procreate Font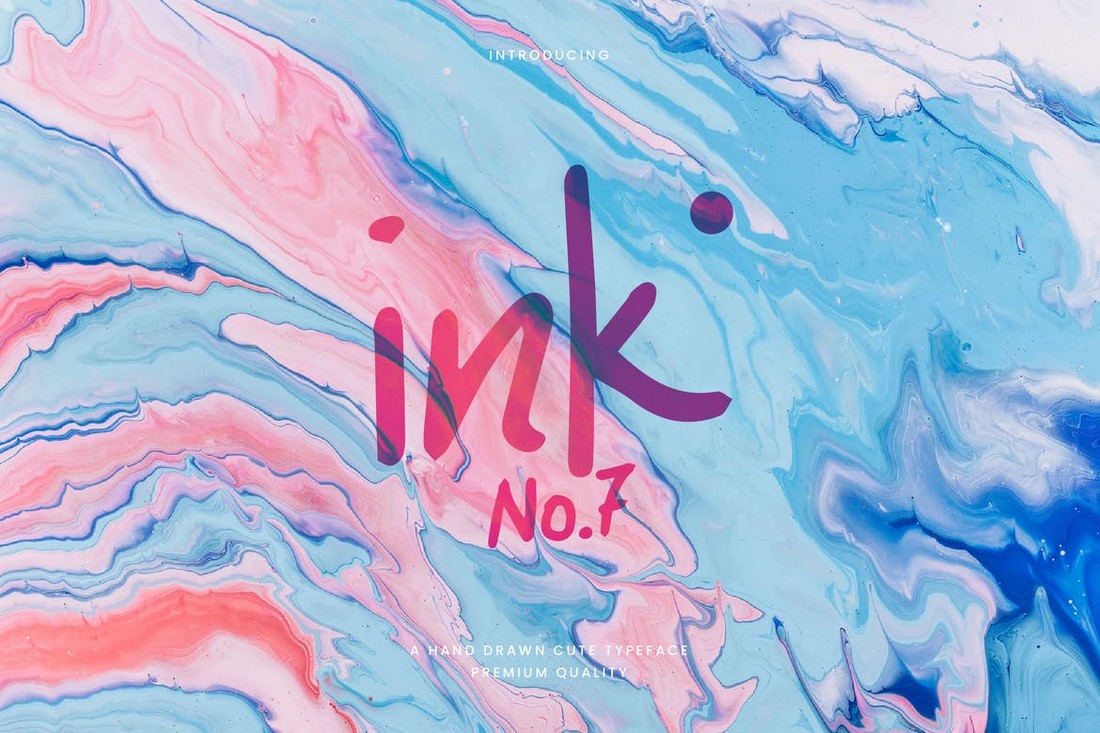 This font is a great choice for crafting text with a modern and trendy design. It includes letters inspired by ink and it will make your headings look as if they were drawn with your fingers. The font includes both uppercase and lowercase letters.
Hello Agatha – Free Script Font for Procreate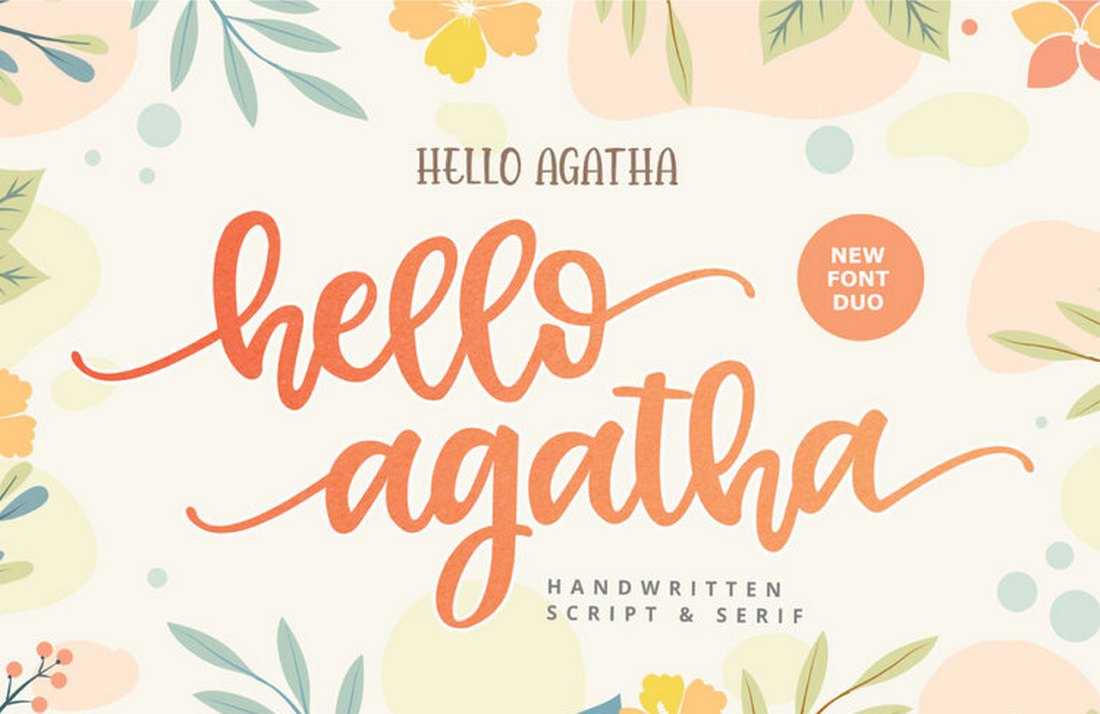 A beautifully flowing font with a set of gorgeous letters. This is a script font you can use to add trendy titles and headings to your designs. You can use it to craft quotes, posters, book covers, and more. The font is free to use with your personal projects.
Galistan – Free Calligraphy Procreate Font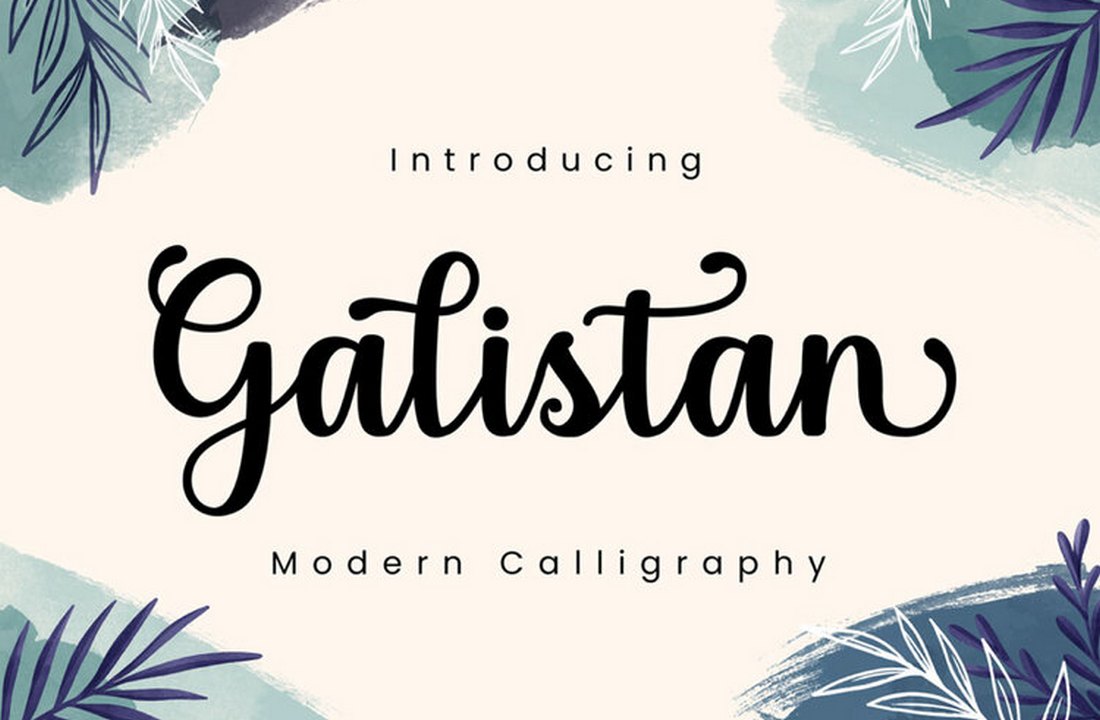 Galistan is a stylish calligraphy font featuring a handwritten letter design. This font will be useful for adding calligraphy-style text to your illustrations. The font is free to use with personal projects.
How to Add Fonts to Procreate
Importing and installing fonts in Procreate is very easy. You can get it done in just a few steps. Here's how.
Step 1: Extract the Font Files
The fonts you download usually come in ZIP files. You first need to unzip/extract the ZIP file.
To unzip a file in iPad, simply open the Files app, locate the downloaded ZIP file and tap on the file to extract. It will extract a folder with the font files in it. See this official guide for more info.
You can also download and extract the fonts on your computer and transfer it to your iPad using iCloud.
Step 2: Install the Fonts
To install a font in Procreate, first, open Procreate, create a canvas, and type in some text. Now, while in editing text mode, tap on the Edit Style button on the top right corner of the keyboard.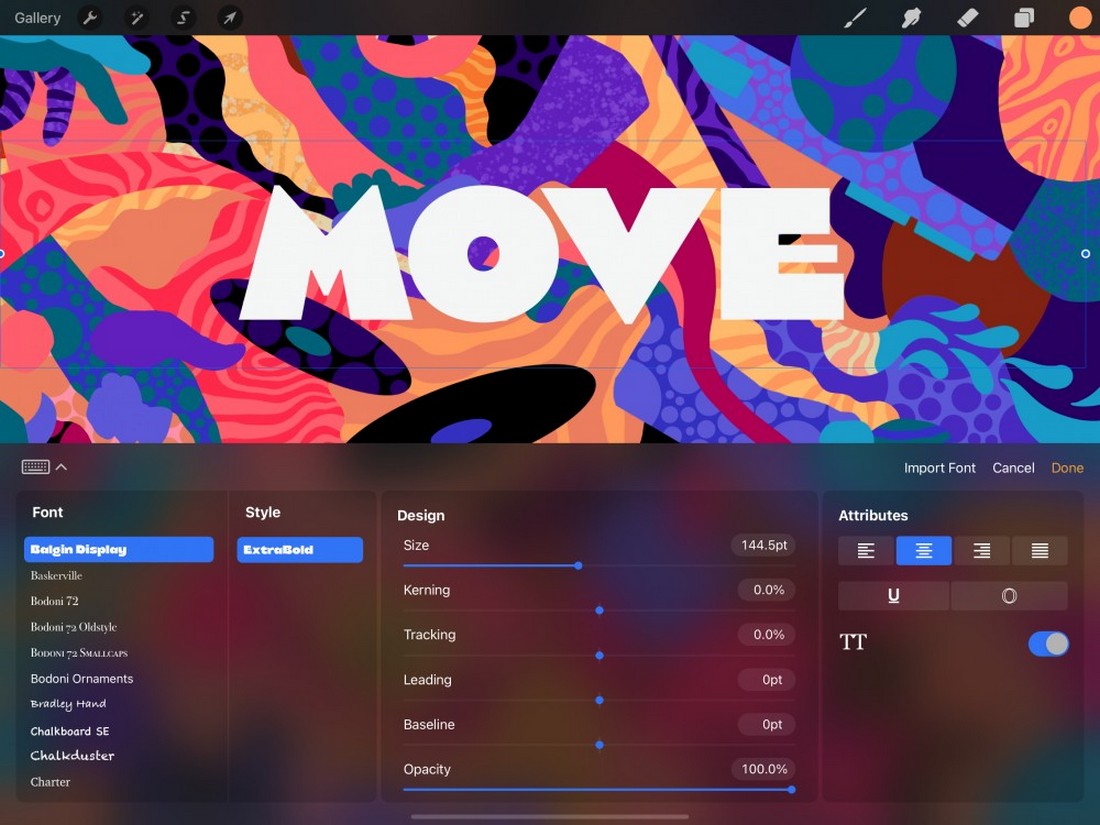 This will open up the text style tab. On the top right of this tab, you'll find the Import Fonts button. Tap on it and locate the font you've just uncompressed and tap again on the font you want to install.
That's it. If you need a visual guide, check out this video guide.
Also, be sure to check out our best Procreate brushes collection to add unique brushes to your library.
Did you miss our previous article…
https://learwebdesign.com/?p=2020