20+ Drink & Food Label Design Templates 2021
Designing a product label is one of the toughest jobs there is. You have to follow the requests made by the client, make the label compliant with industry standards, and make it attractive enough to win over the consumers at the same time.
If you're struggling to find inspiration for your product label design, we've got you covered. In this post, you'll find many different styles of drink and food label design templates.
The best part is you can download these templates and use them for your projects. Or you can use them as frameworks for crafting your own label designs. Either way, have a look below and save some of these templates for later.
Chocolate & Jam Jar Label Template
The main purpose of a label design is to describe the product to the consumer. But a great label will also make people want to buy it. This is one of those label designs that will make you hungry for toast with chocolate spread. The label has a very clean design that shows off the product quite well. And you can easily edit it using Adobe Illustrator to customize it however you like.
Fresh Juice Bottle Label Template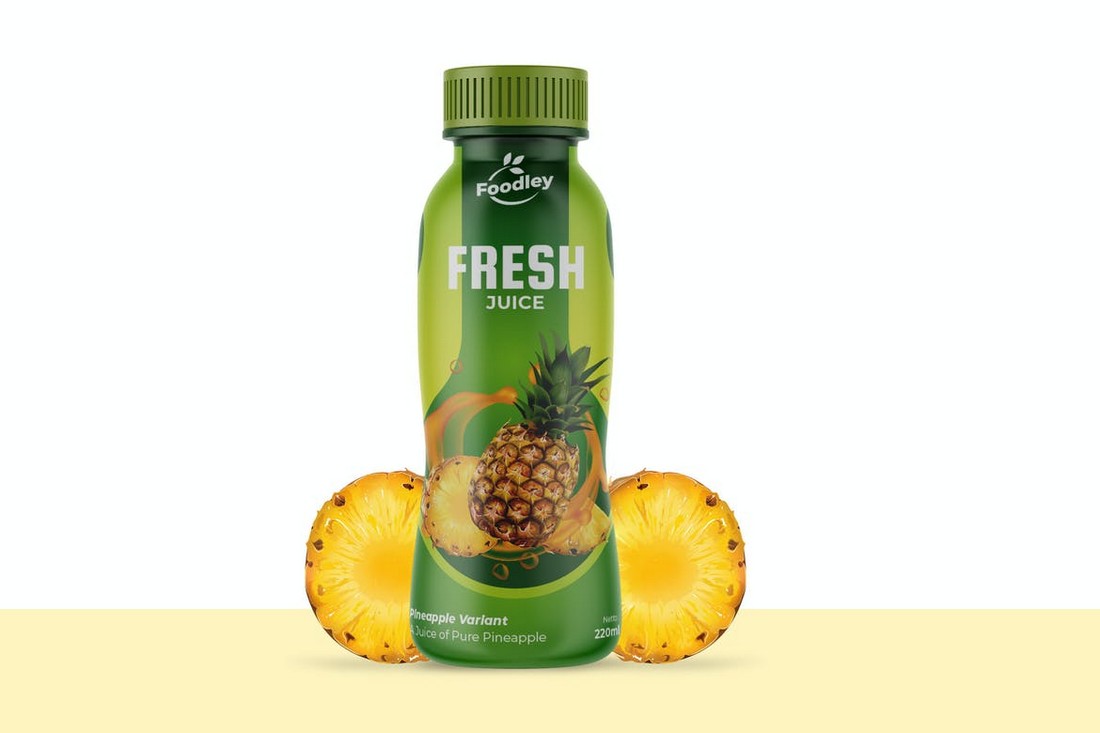 You will have to include lots of information in a label design, most of which are boring technical details. Finding the right balance to organize all these elements is the key to creating an effective label design. Just like this label design for juice bottles. It's simple and shows everything you need to know about the product without cluttering the design.
Mackerel Metal Can Label Template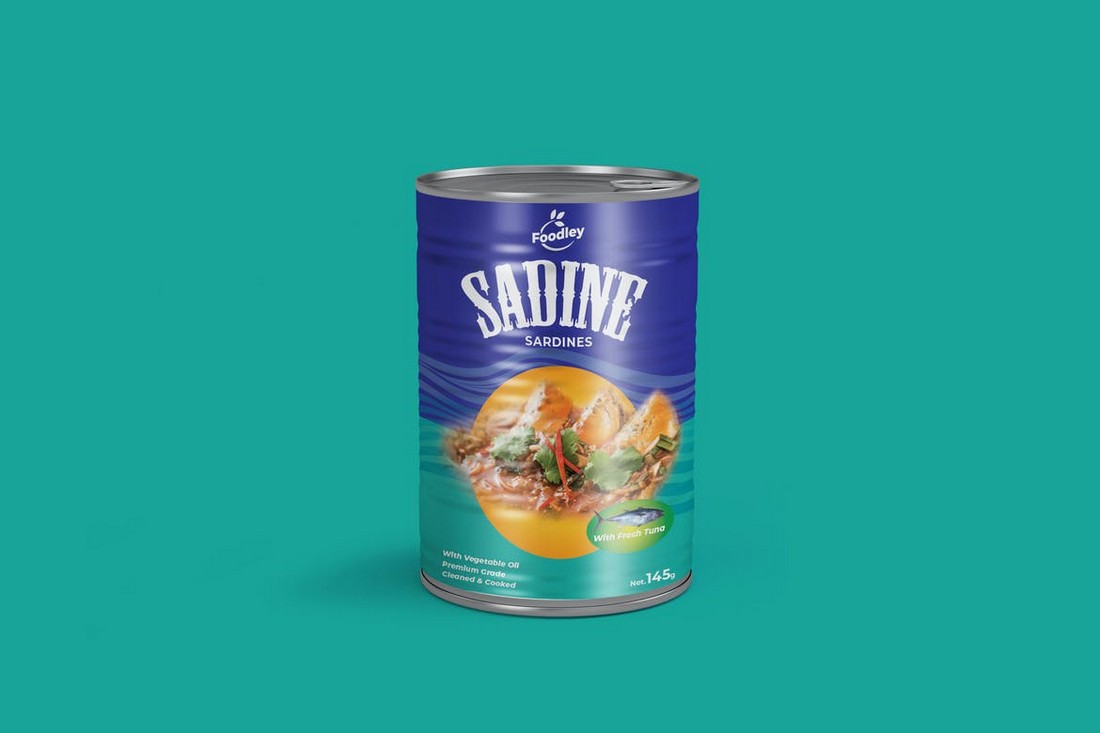 An effective label design can make even the most boring food products look attractive. That's how brands create memorable products that last decades. Normally, mackerel cans are considered to be a boring product but this label design gives it a modern spin. Everything from the colors to the font choices makes it look very attractive. The template also comes in AI and EPS file formats.
Craft Beer Bottle Label Template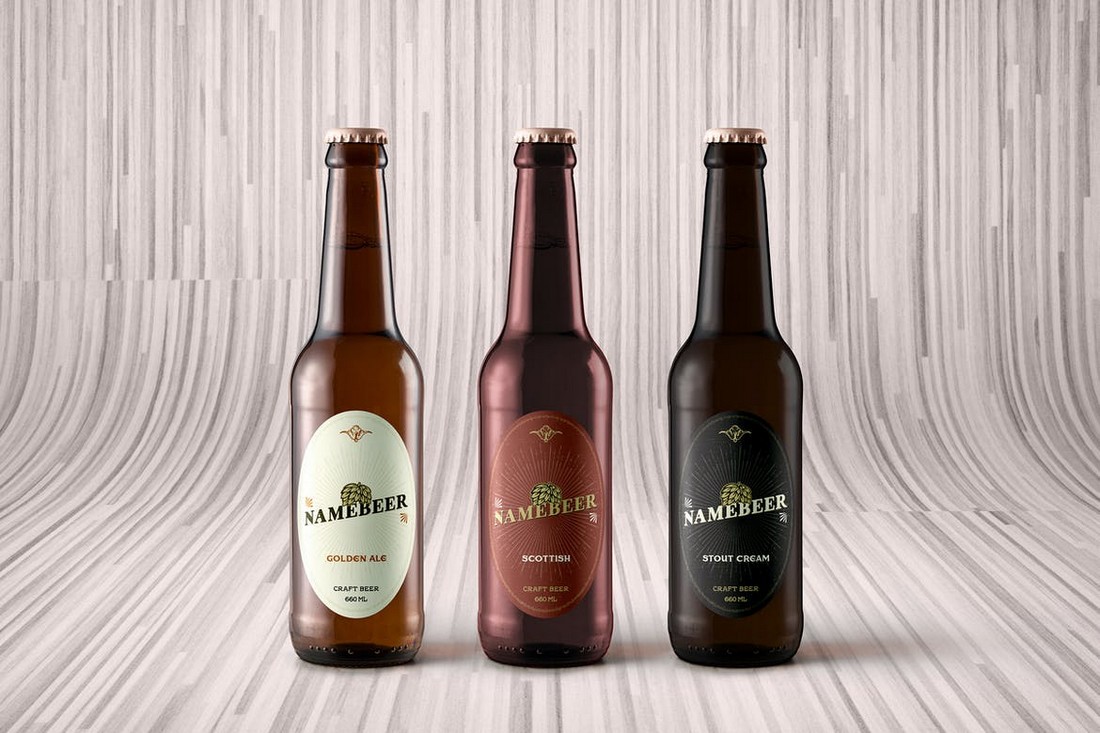 When competing against big brands, the biggest advantage your craft beer can have is to create a drink that tastes better as well as to make it memorable. This unique label design will help you achieve the latter. It features a vintage-style minimalist layout that will make craft beer brands stand out from the rest. The template is available in AI and PSD formats.
50 Modern & Minimal Label Templates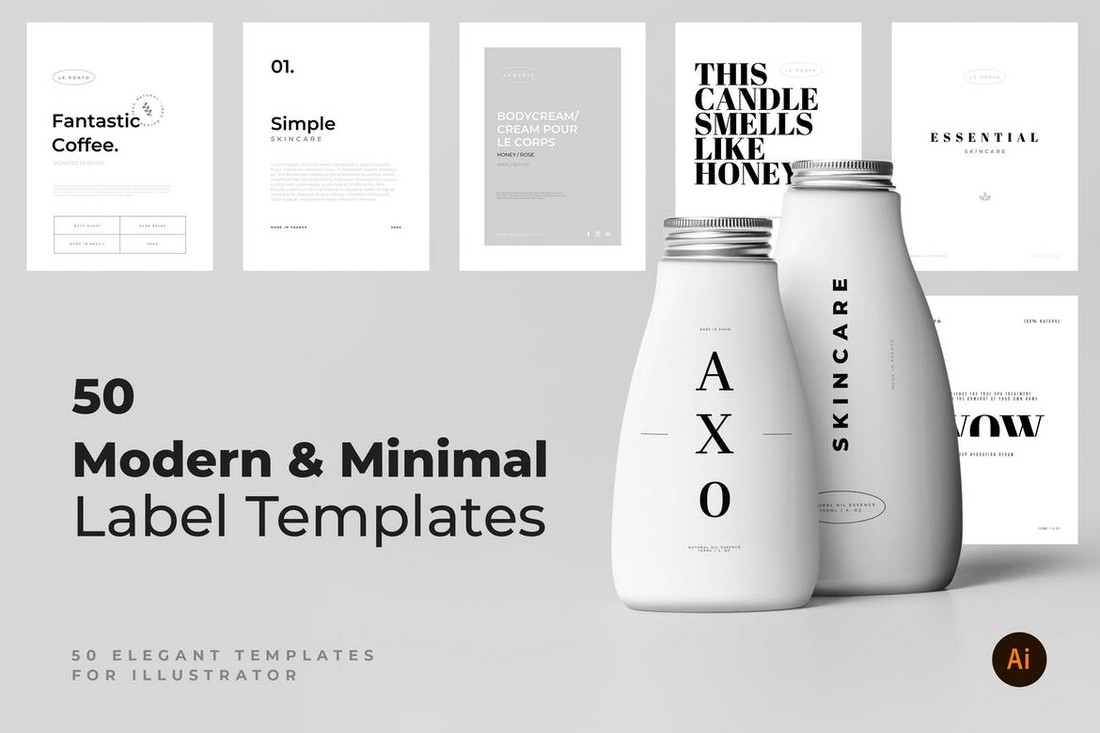 This is a big bundle full of different kinds of label design templates. Whether you're crafting a clean water bottle label, sports drink, or even a perfume bottle, this pack has a template for all types of products. All of the templates have minimal and modern-looking designs. And they are available in fully customizable AI and EPS file formats.
Free Organic Food Label Design Template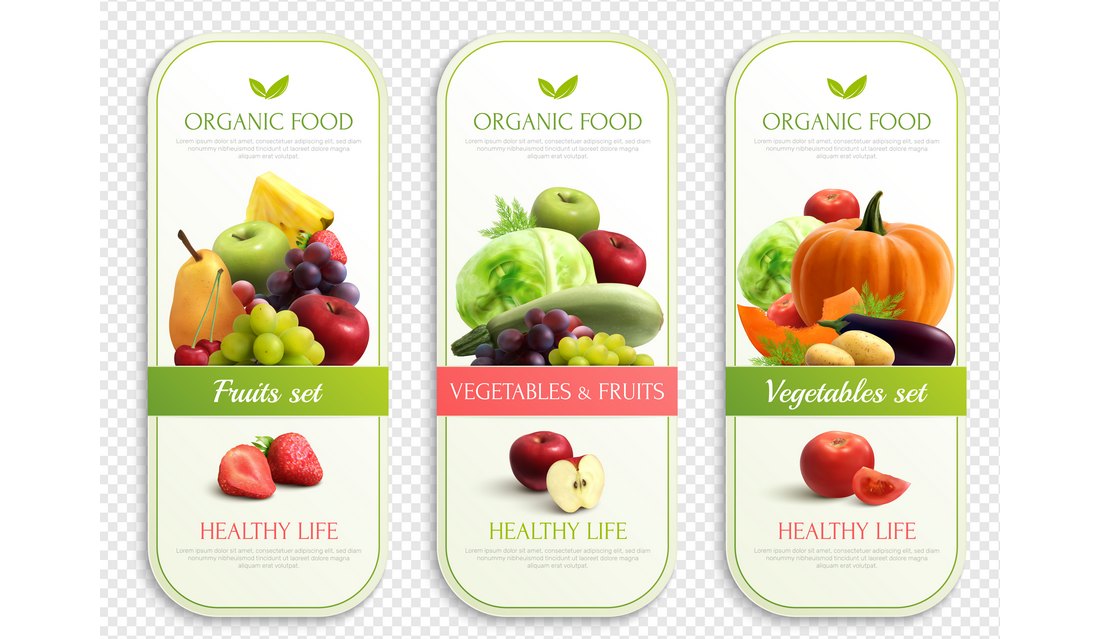 If you're looking for a simple label template that you can use to create a design for a personal project, this free template is perfect for you. It features a minimal label design that's most suitable for organic food products.
Free Vintage Beer & Vine Bottle Label Templates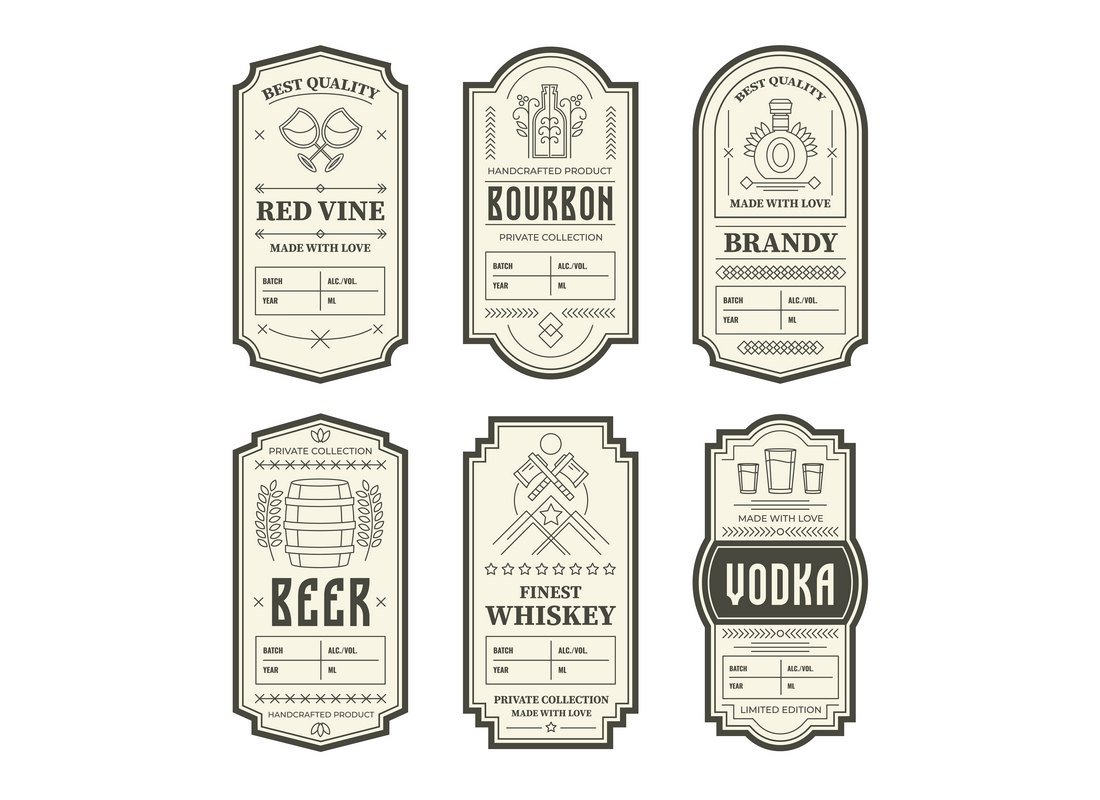 Vintage label designs are a popular choice in modern vine and beer brands. This label template is designed with those brands in mind. It features multiple designs you can use to craft labels for various alcohol products.
Protein Supplement Label Design Template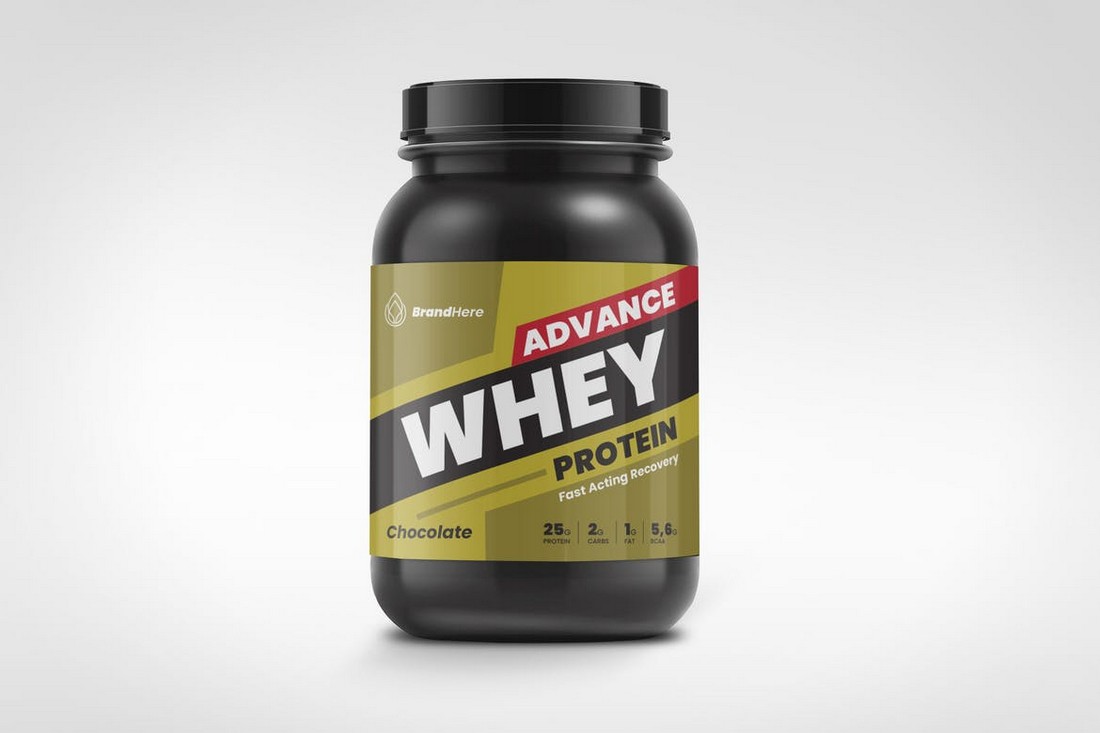 You can design an amazing label for a protein supplement product using this template. It's available in AI and EPS file formats, allowing you to customize every element with just a few clicks. If your supplement comes in multiple flavors, you can simply change the colors of the label. It's that simple.
Yogurt Bottle Label Template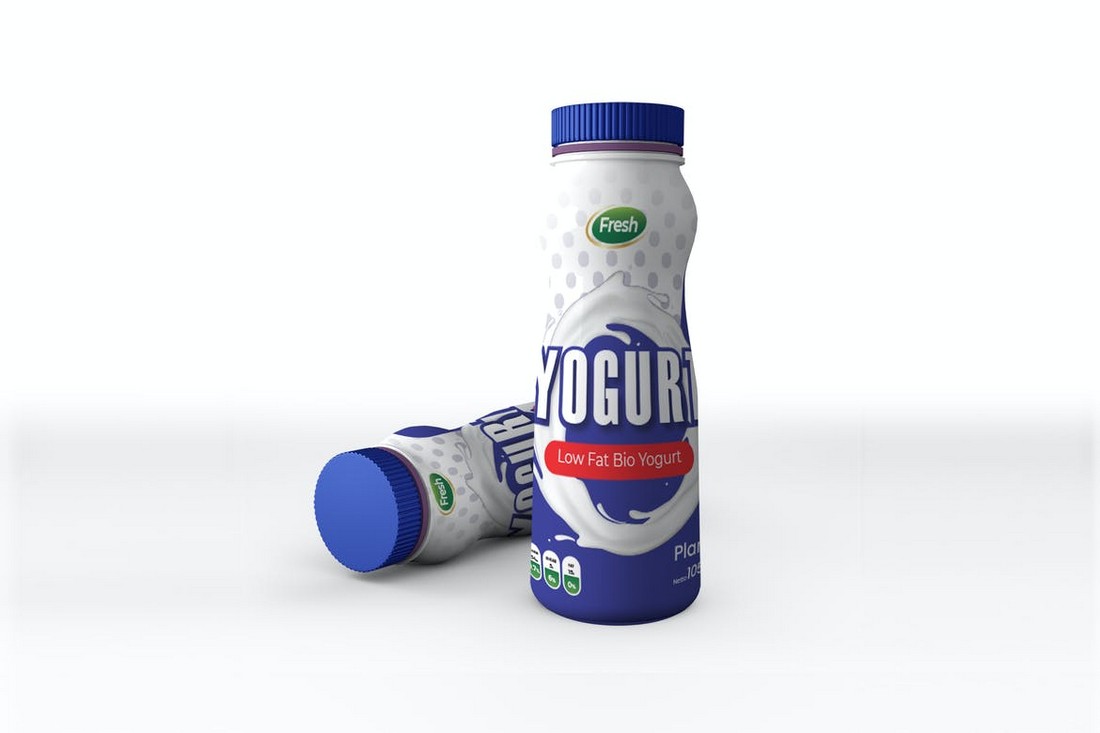 Some labels need to be designed in a certain way to represent the product more effectively. This label template is a great example that shows how it's done. It has light colors with lots of creative elements that make the product look quite delicious. You can also edit this template using Adobe Illustrator.
Vintage Liquor Bottle Label Template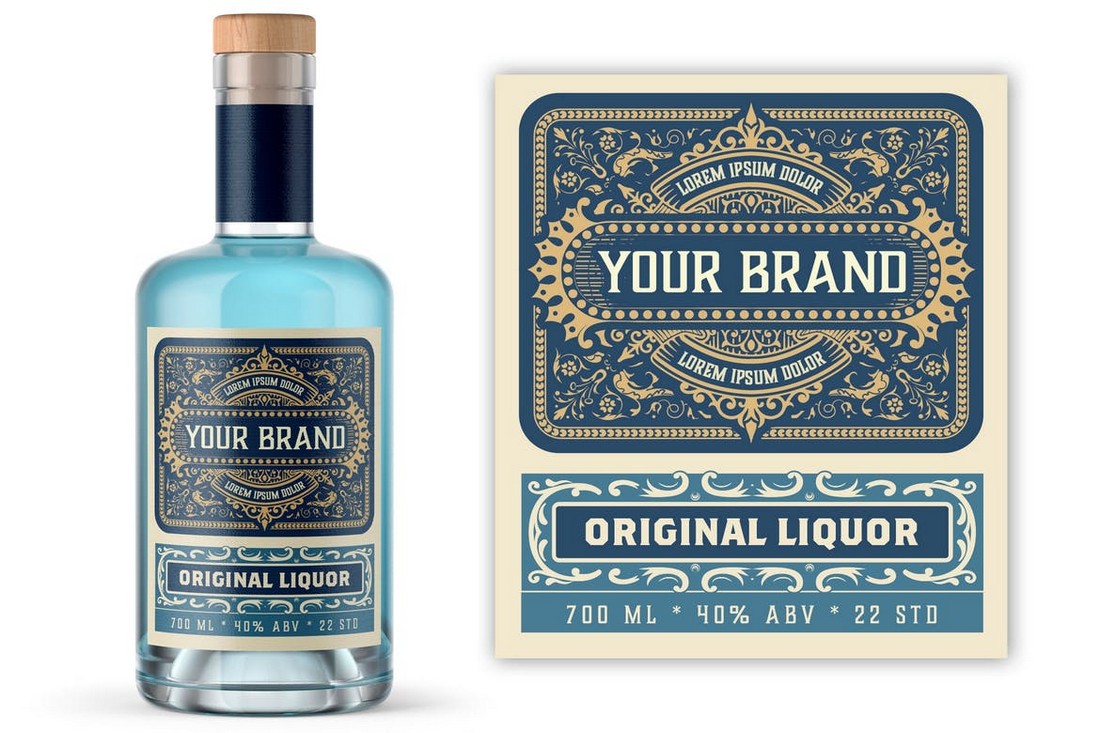 Most liquor bottles always look the same and the boring old label design is to blame. With this unique label design, however, you can create a product that consumers will collect even after emptying the bottle. It features an elegant layout inspired by vintage design. The template comes in AI and EPS formats.
Vintage Beer Bottle Label Template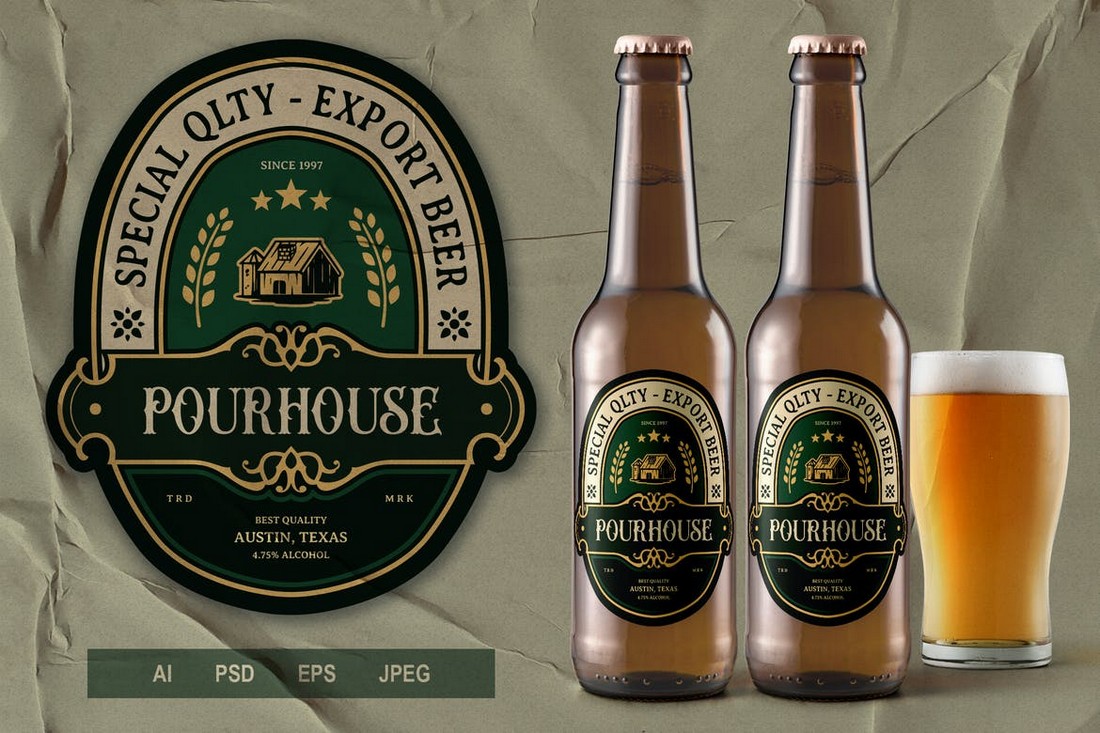 Looking for a vintage-style label for a beer brand? Then this template will come in handy. It's perfect for crafting beer bottle labels with a classic look that will surely make the product more memorable. This template is available in both Photoshop and Illustrator formats.
Chili Sauce Label Design Template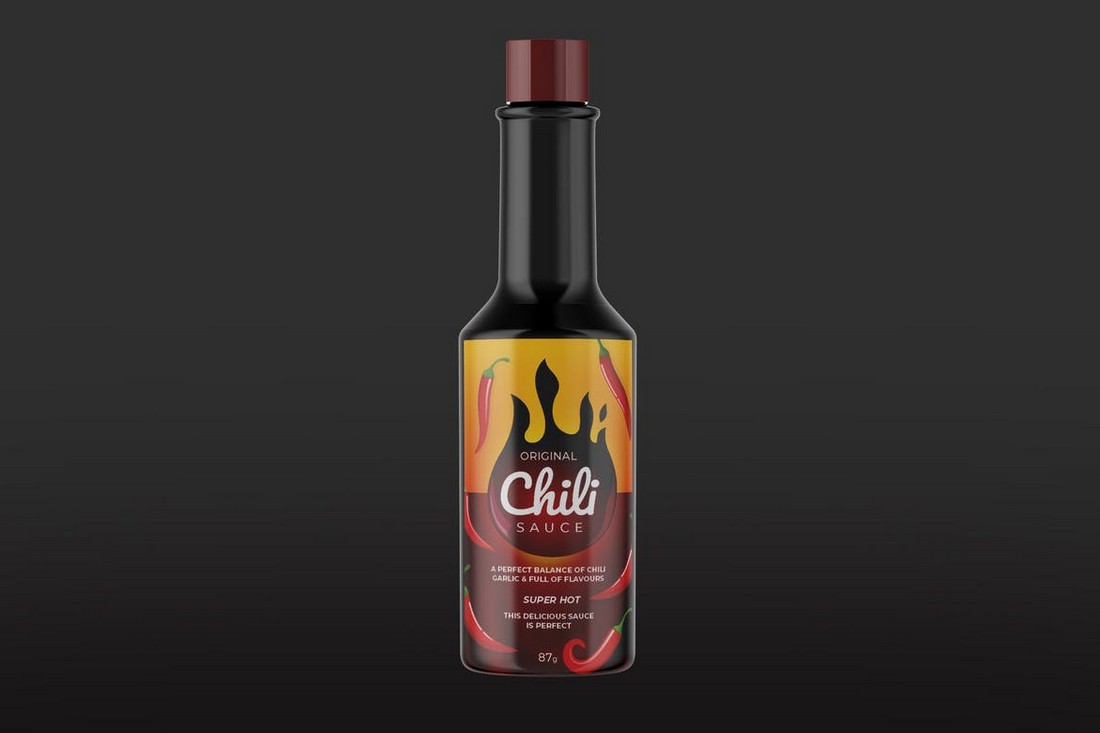 Making a spicy look for your chili sauce product won't be a problem when using this label template. It has all the right design elements with a flaming background to give the right impression for consumers to buy the product. The template also looks cool enough to attract audiences of all ages as well. It comes in AI and EPS file formats.
Free Food & Drink Label Templates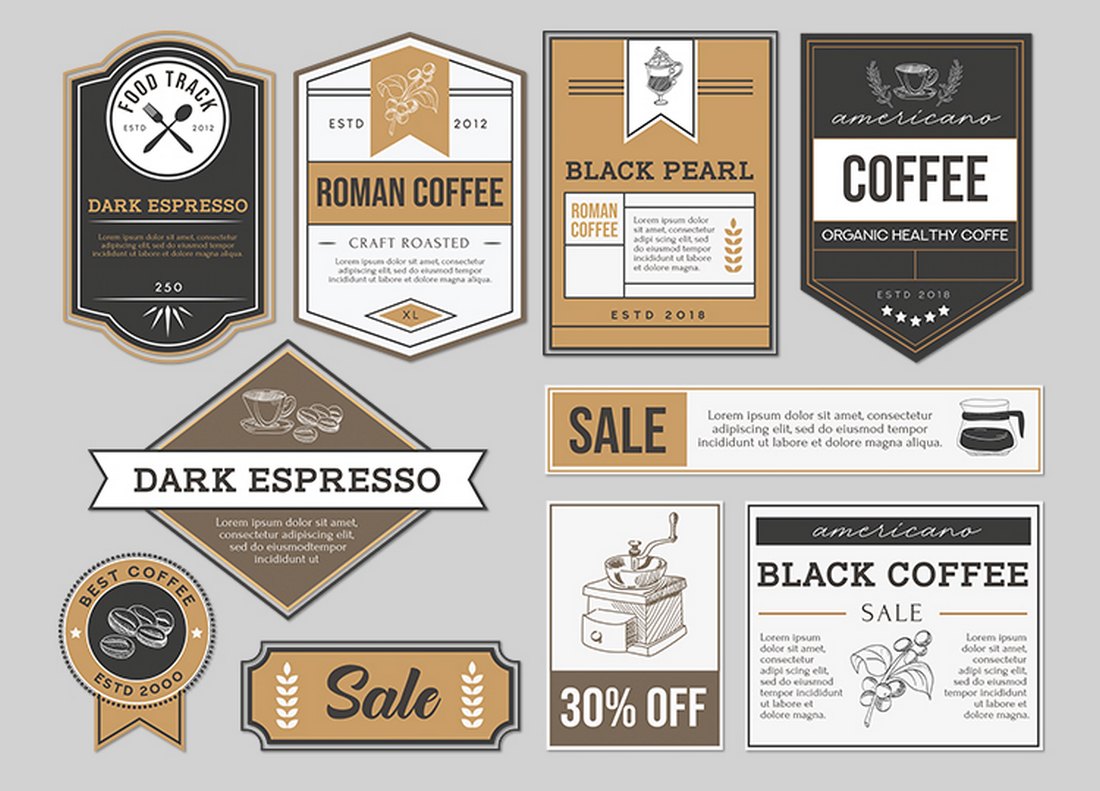 This is a collection of label and badge templates you can use to create designs for many different types of food and drink products. It's especially suitable for coffee brands. The templates are free to download.
Free Sardines Tin Label Templates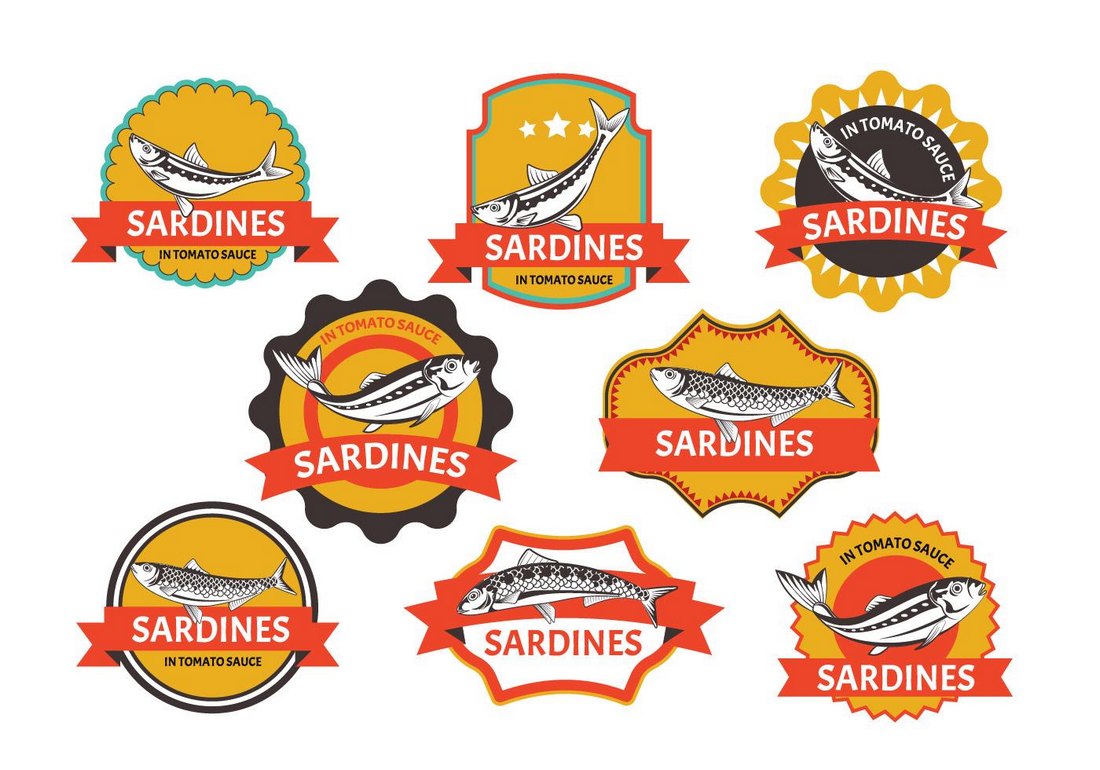 If you're designing a label for a sardine tin, this template will come in handy. It includes several label designs you can edit and customize to create your own designs. It's free to use with attribution.
Coffee Drink Label Design Template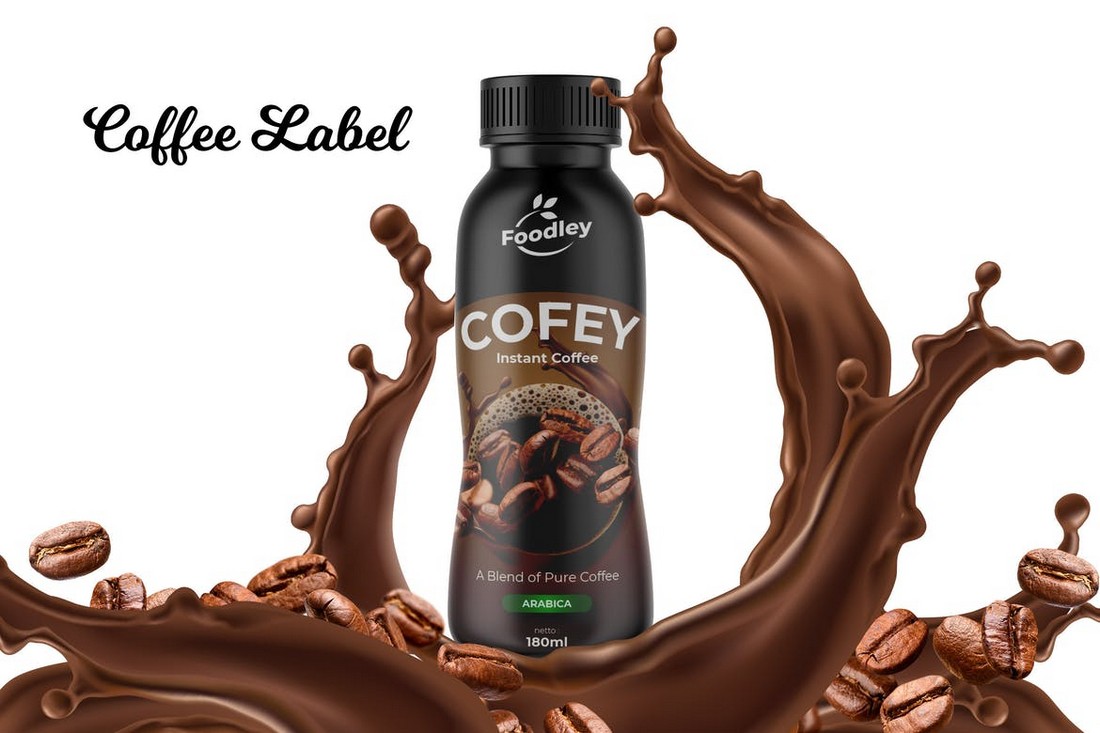 When it comes to coffee-related products, a dark and bold design is the way to go. That's exactly why this label design works. It blends the black and brown colors quite well to create the perfect look for a coffee drink or instant coffee product. This label will also fit in nicely with different types of bottles as well. You can edit and resize the design using Adobe Illustrator.
Honey Jar Label Design Template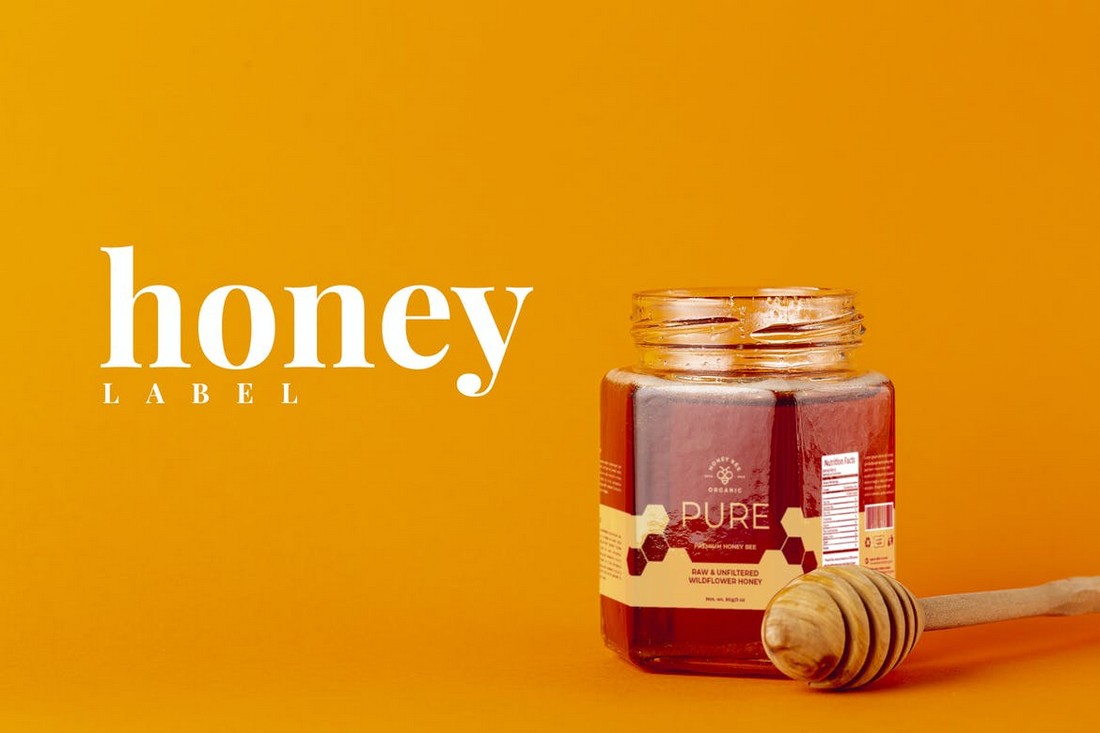 Keep in mind that you can edit any of the templates in our collection to your preference. The same goes for this honey jar label design. By simply changing the colors in this template, you can create an entirely different look for this label. You can see a black and gold version of this label on its product page. Go have a look.
Modern Juice Label Design Template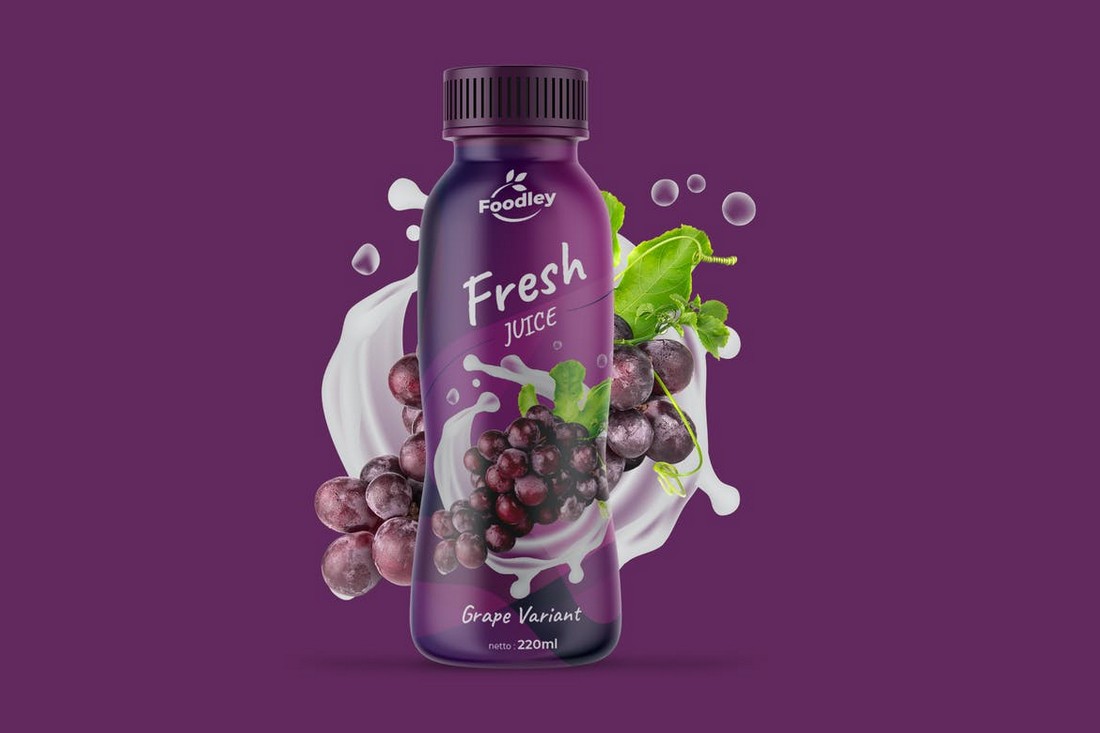 Juice bottle labels need to be colorful and creative to grab the attention of the consumer. It's especially important when you're designing for kids. This juice label design does it quite well with a mix of purple colors and an image of grapes. There's also a version of this template for strawberry juice as well.
Olive Oil Bottle Label Template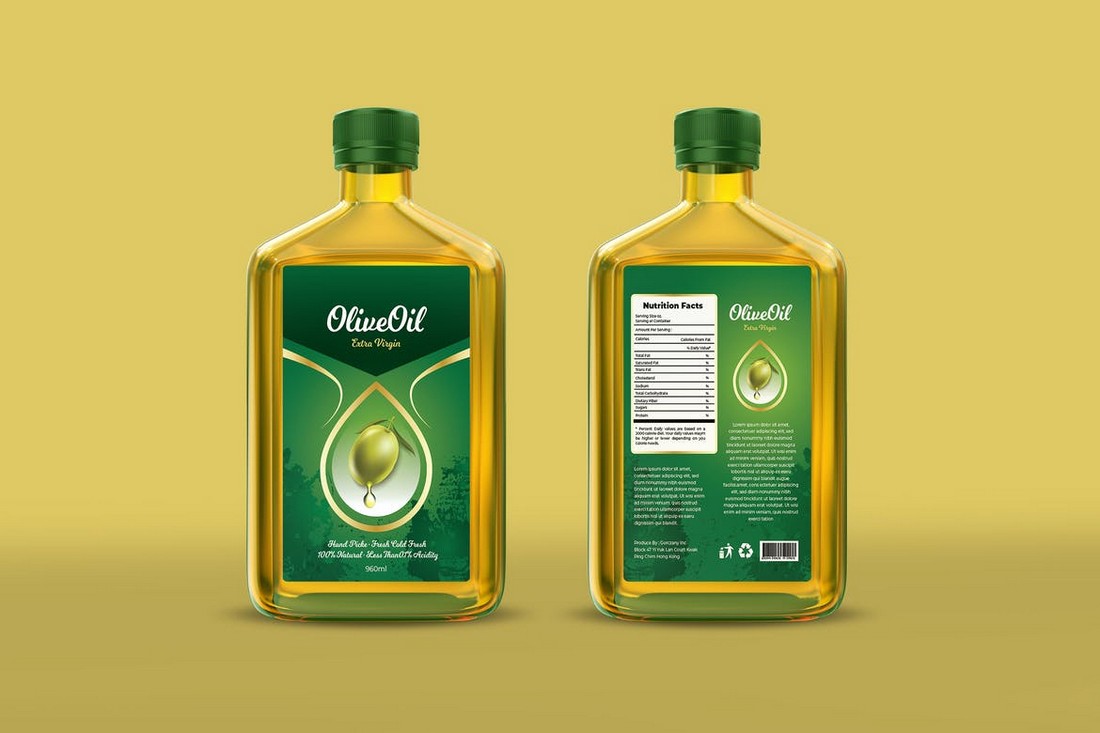 We just had to include this beautifully elegant label template as it features an incredible design that's basically a masterclass on how to design a product label. Both front and back designs for this template are done quite brilliantly to create a smooth design that blends with the product.
Jam Bottle Label Design Template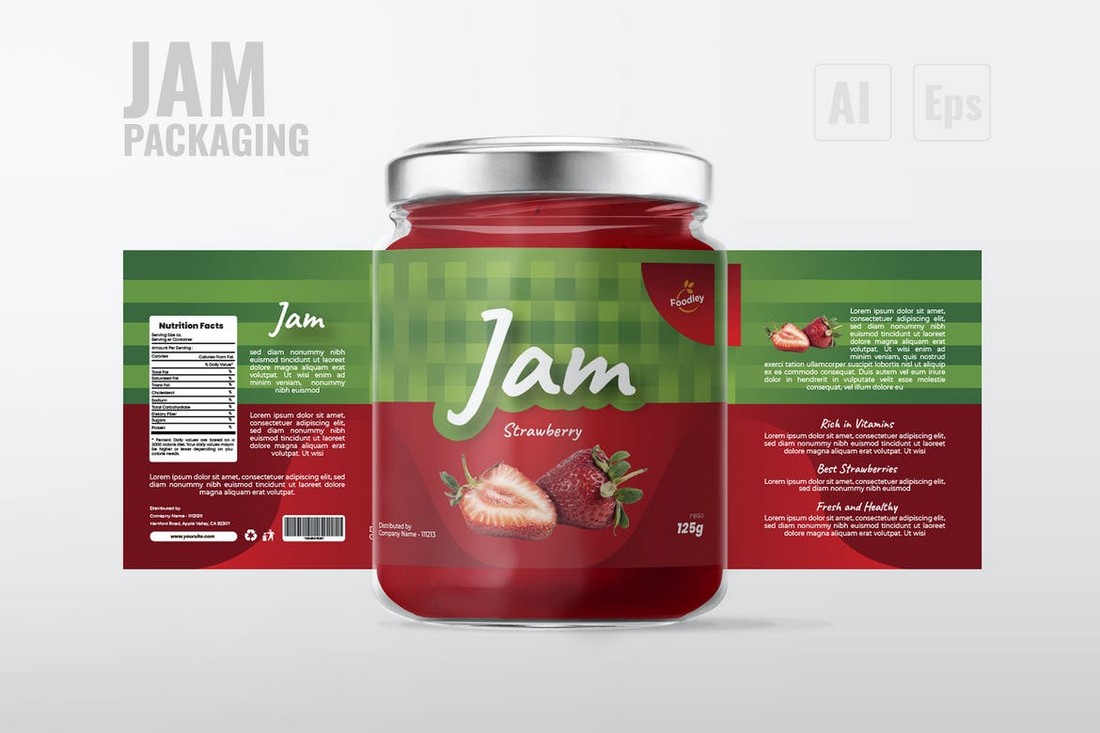 Another great label design you can use as inspiration for crafting a jam jar label. This template has all the elements in the right order. All you have to do is customize it to enter details for your own product. You can also customize the colors and images to create labels for various flavors of jam as well.
Gym Supplement Bottle Label Template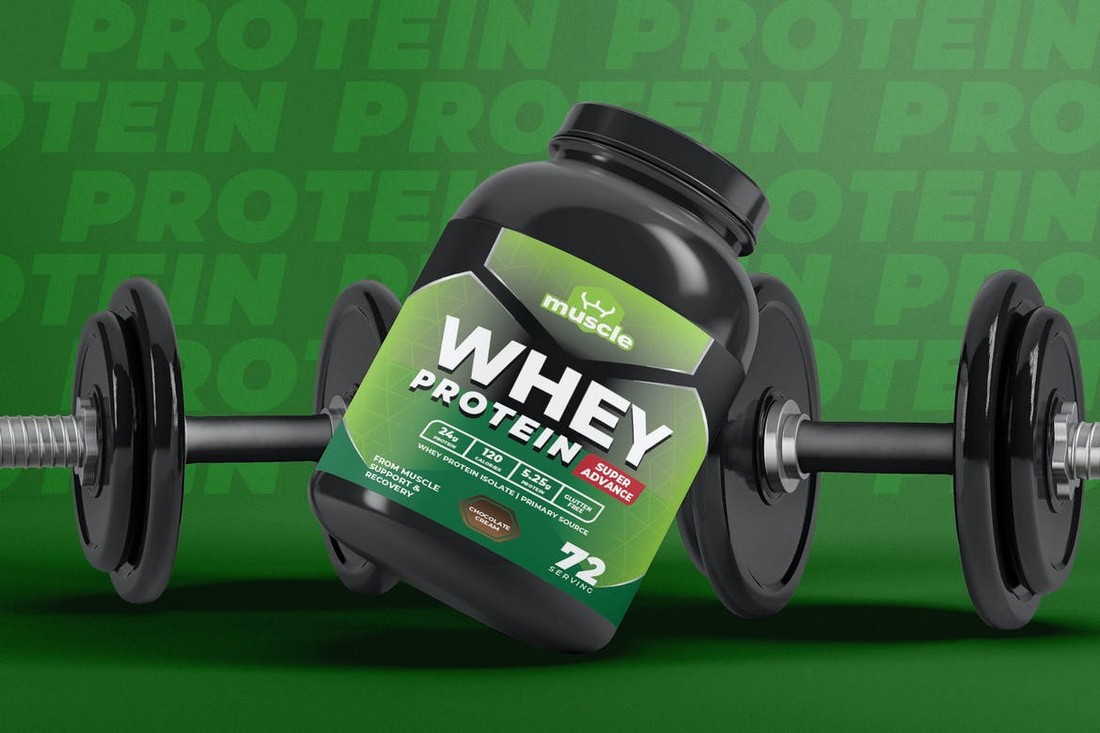 A cool feature of this label design is that it blends perfectly with dark containers to create a seamless effect for the label. Of course, if you're not a fan of that effect, you can edit the EPS file to change the colors. Overall, it's a great label design for protein and other supplement products.
Free Beer Bottle Label Template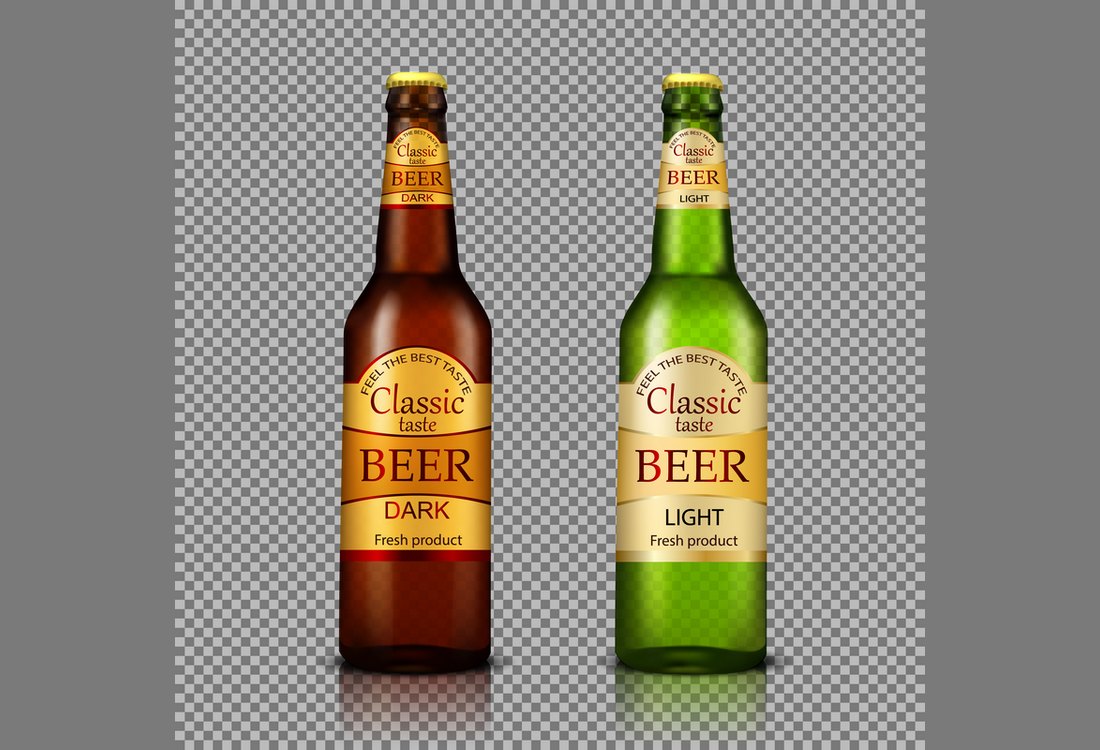 Another free label template you can use to design a stylish beer bottle label. This template features a classic design that comes in two different styles. The template is available in EPS file format.
Free Organic Food Product Label Templates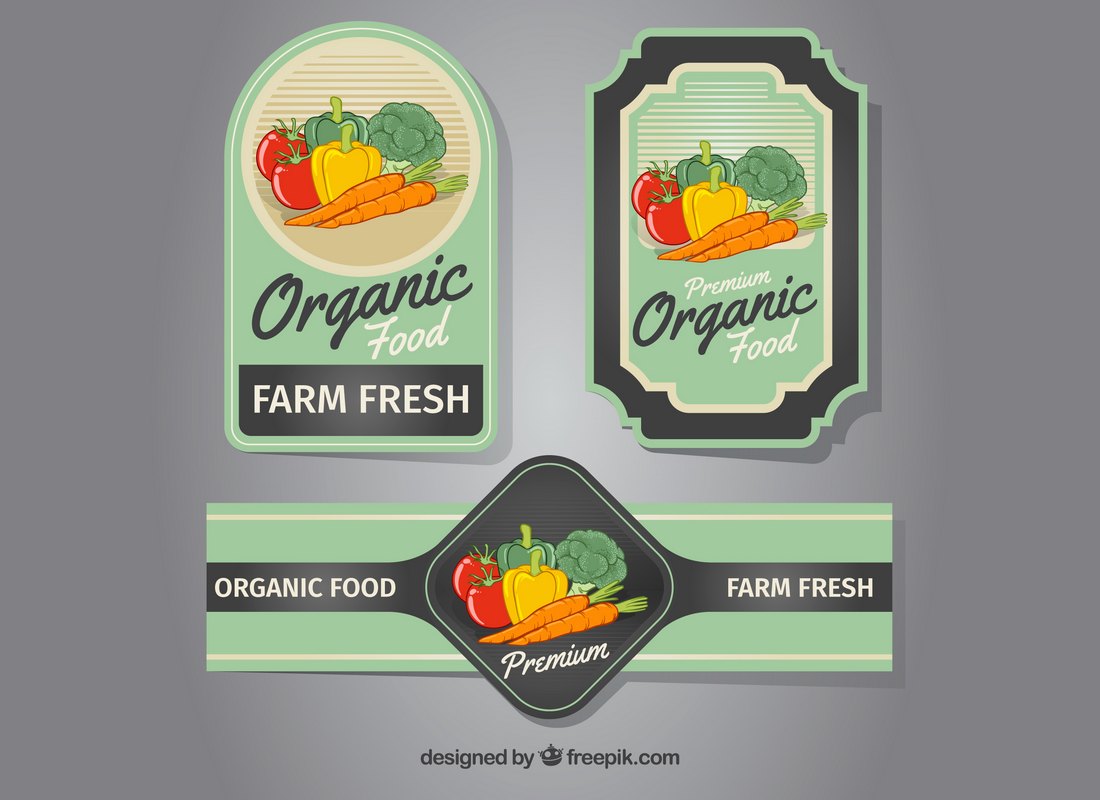 You can use this free template to create labels for organic food products. There are multiple label templates in this pack you can use with different types of packaging designs. It also comes in EPS format.
Looking for a mockup to present your label design? Then check out our best packaging mockup templates collection.
Did you miss our previous article…
https://learwebdesign.com/?p=1703