40+ Best Photoshop Filters + Plugins 2022 (+ How to Use Them)
If you're looking for unique Photoshop filters to turn your photos into artwork, you've come to the right place. In this post, we feature a collection of the best Photoshop filters and plugins you can use to add various effects to photos.
There are many benefits to using Photoshop filters. They are quite useful in crafting creative graphic designs such as posters, flyers, logos, and much more. While Photoshop itself comes with a set of default filters they don't offer much value. Thankfully there are many filters you can download from third-party sources.
Using the Photoshop filters on our list, you can extend the functionality of Photoshop and create unique effects more easily.
How to Install and Use Photoshop Filters
Using filters in Photoshop is easy. All you have to do is go to the Filters menu and choose a filter from the list. Although, creating professional effects using these filters takes a lot of work and experimentation.
But, you won't have that problem with the effects on our list. The filters, plugins, and the effects included on our list comes as Photoshop Action and PSD file formats. Here's how to use them.
How to Use Photoshop Action (ATN) Files
First download the Photoshop Action and locate the file with the .ATN extensionOpen Photoshop and go to Window menu and then select Actions to open the Actions tabOn the Actions tab, click on the menu button on the top-right corner and select Load ActionsLocate the ATN file on your computer and open it to load the new Photoshop Action
How to Use Photoshop Plugins
Download and extract the files of your custom pluginCopy the custom plugin files to the Plug-ins folder located in your Photoshop software installation folderGo to the Edit menu in Photoshop and then to Preferences>Plug-insTick the box next to Additional Plugins Folder and select the "Plug-ins" folder located in the Photoshop installation folder and click OKAdditional plugins should now appear in Photoshop
Some Photoshop plugins, however, are software that needs to be downloaded and installed separately on your computer.
Top Pick
Paper Panel – Mockup Creator Photoshop Extension
With this Photoshop extension, you'll never have to buy mockups to present your projects to clients or to showcase your designs ever again.
This is a useful Photoshop extension that allows you to create your own mockups directly from Photoshop. It comes with more than 160 different items to help you create all kinds of mockups and designs.
Why This Is A Top Pick
Being able to easily create your own mockups will help you save a lot of money otherwise spent on mockup templates. This extension also doubles as both a mood board creator as well.
Seamless – Pattern Creation Photoshop Plugin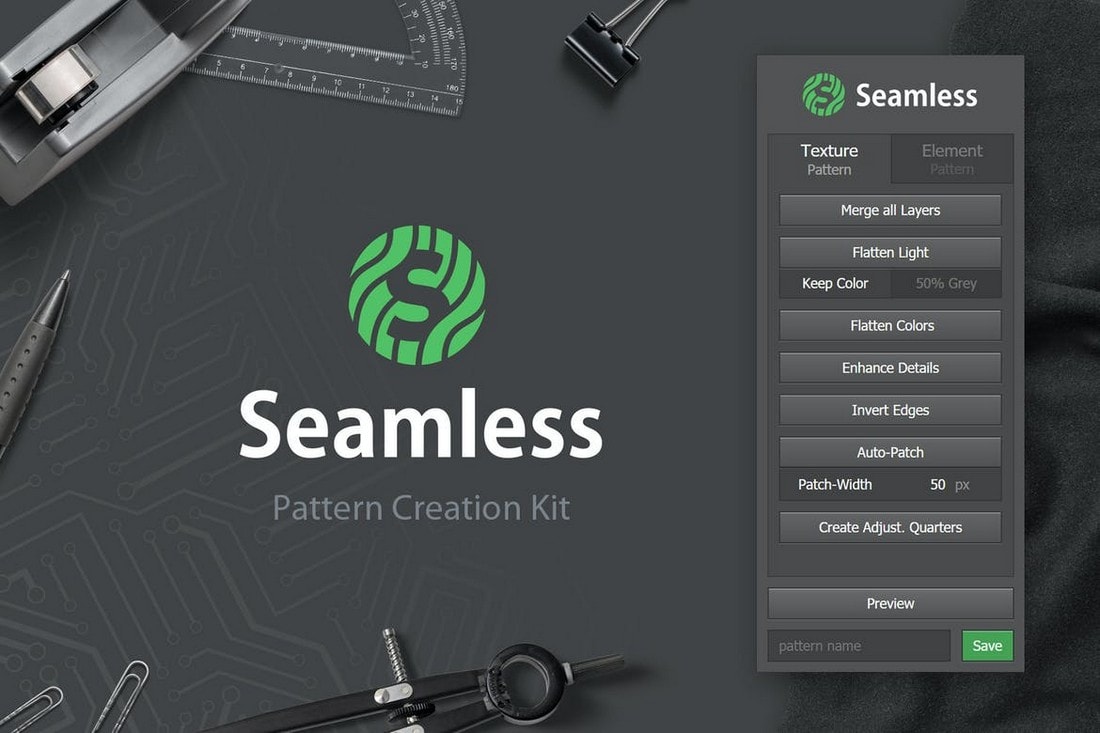 Tired of downloading patterns from marketplaces for every project? Then this plugin will solve that problem for you. With this Photoshop plugin, you can create your own seamless patterns and textures with just a few clicks. It has a very simple user interface and works with Photoshop CC and higher.
Layer Batch – Processing Photoshop Extension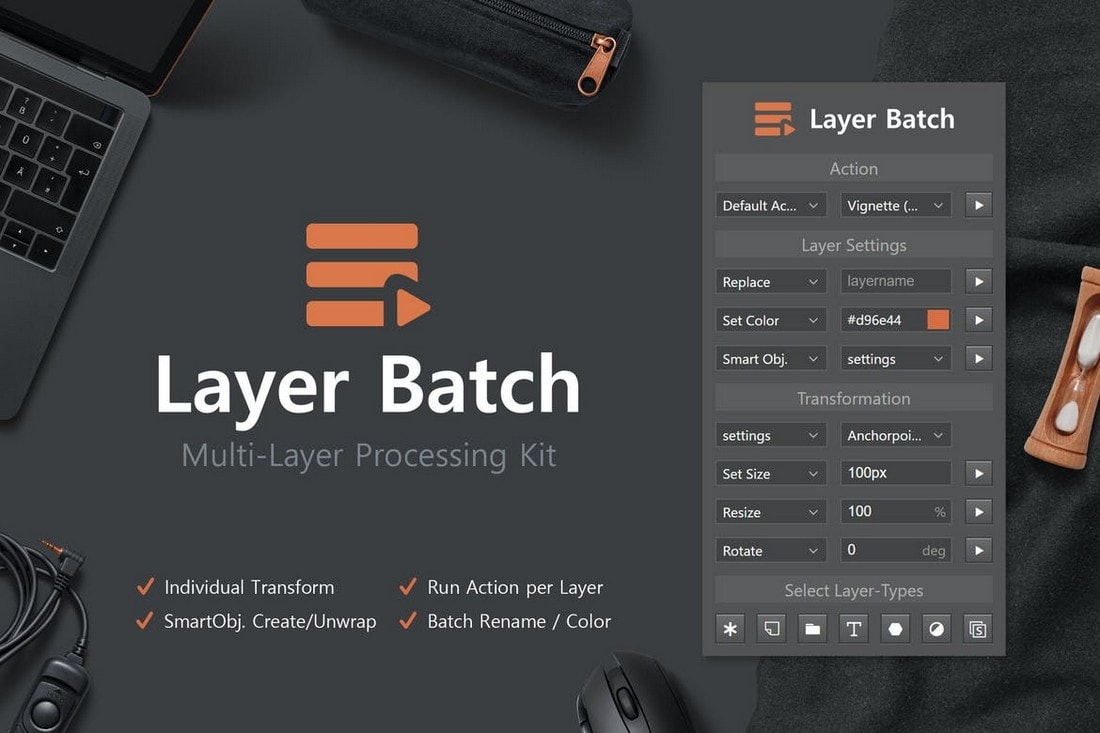 Batch-processing layers is a function that's still missing from Photoshop. Imagine being able to apply actions, customize layers settings, and do more in batches. Well, this plugin makes all that possible. It allows you to select multiple layers and apple different actions and settings to all the selected layers at once. It's a real time-saver.
Shadowify – Realistic Blur & Shadow Kit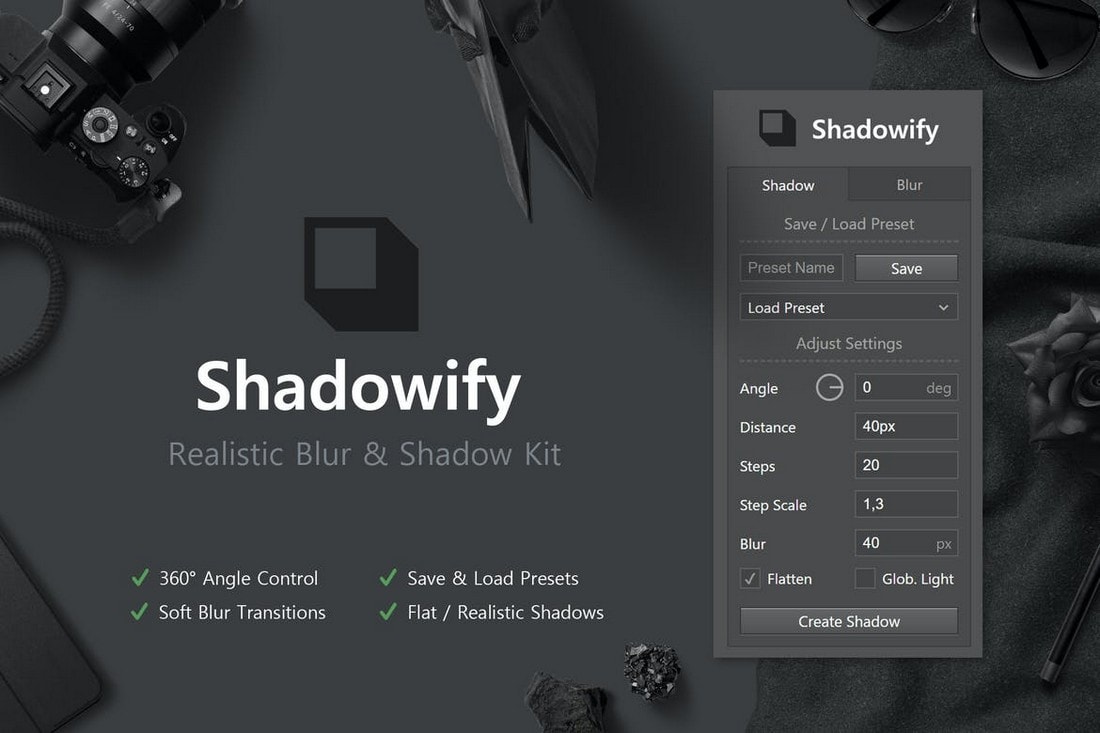 With this useful plugin, you can create realistic and more advanced shadows for objects and layers. The plugin comes with a full 360-degree angle control and the ability to save unlimited presets. This is a must-have for graphic designers as well as photographers.
ReOrder – Layer Panel Sorting Photoshop Extension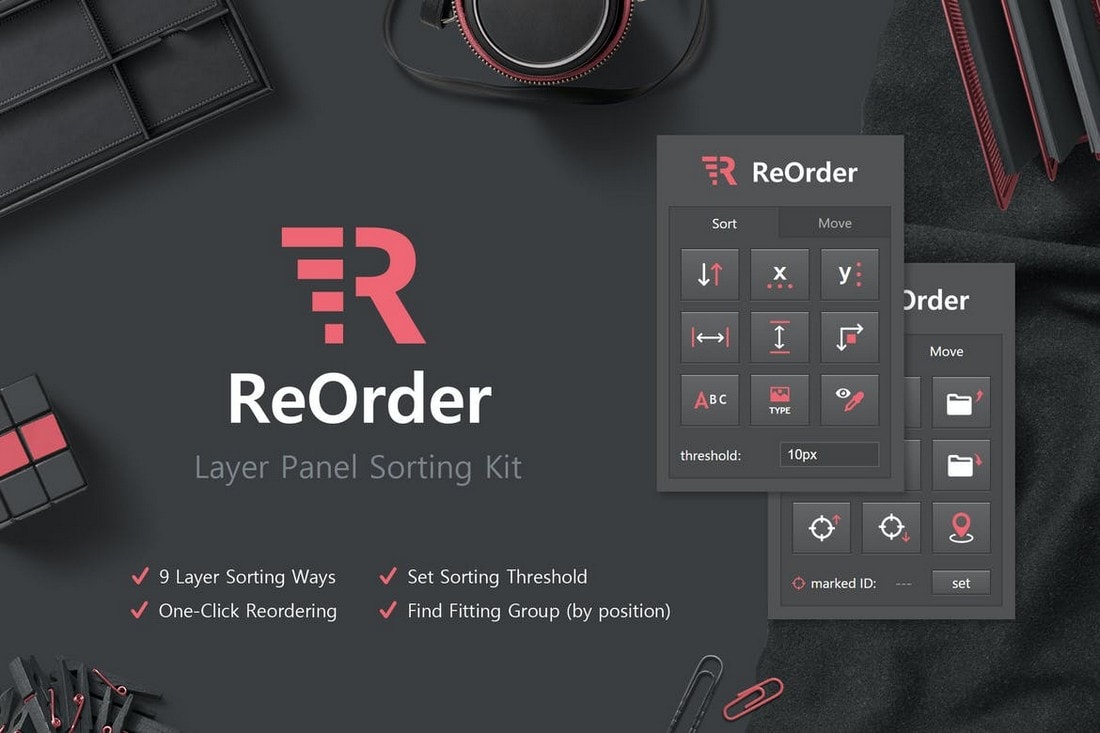 When working on complex designs, you have to deal with dozens of layers at once. Then renaming and organizing these layers before you handover the PSD files is the painful part. ReOrder is a useful plugin you can use to automate that process. The plugin allows you to quickly sort and reorder layers according to layers types, name, color, and more.
Geometrical Collage Generator Photoshop Plugin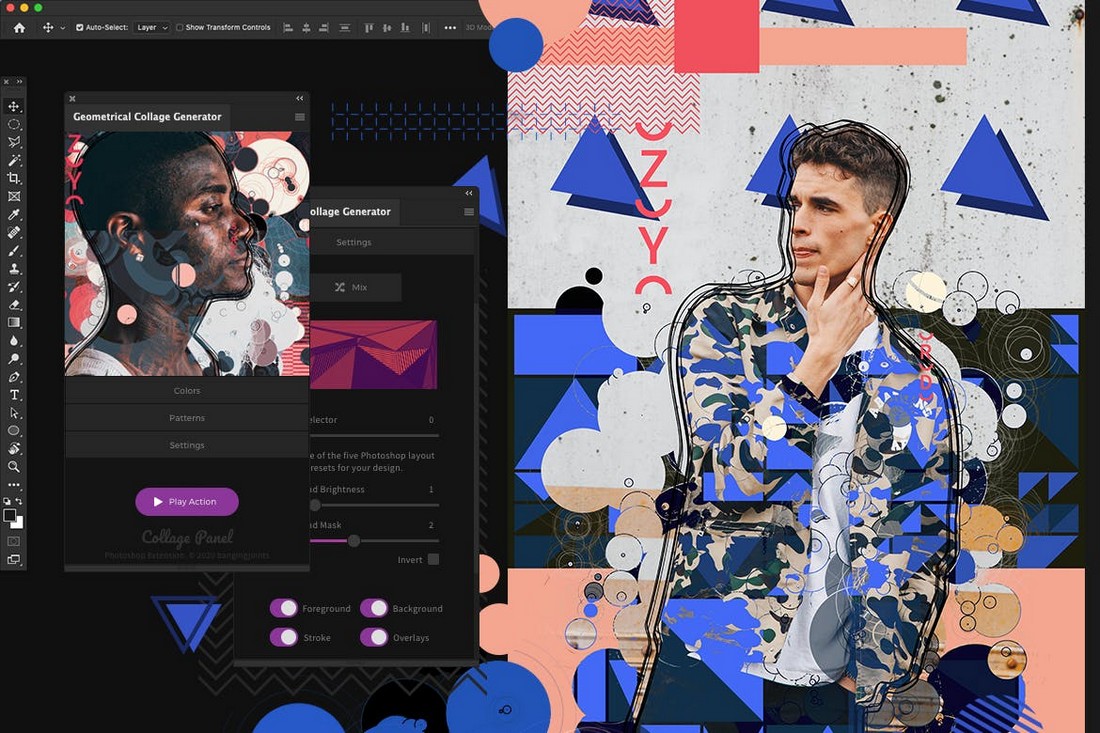 This Photoshop plugin will be quite useful to all kinds of graphic designers, especially for generating amazing backgrounds. The plugin allows you to create geometric collage graphics and backgrounds for your designs.
Stocksolo – Free Photoshop Plugin for Stock Photos
Normally, you have to use your browser to find stock photos, download them, and open the images in Photoshop. With the help of this plugin, you can search and import free stock photos directly from Photoshop. It supports Unsplash, Pixabay, Pexels, and Adobe Stock.
Matrix Cloner – Pattern Creator Photoshop Plugin
This is a unique Photoshop plugin that generates decorative patterns from images. It's perfect for making modern art-style patterns, collages, and art for creative graphic design projects such as posters, flyers, and social media.
Enso Art – Japanese Art Creator Photoshop Plugin
Enso Art is a powerful Photoshop plugin that allows you to turn your photos and graphics into Japanese-style artworks. The plugin works with the Oil Paint plugin to generate realistic artworks without effort.
Zoom In FX Photoshop Action
This Photoshop action allows you to create a sharp and crisp look in your images to give them a unique zoomed-in look and feel. The PS Action works with just one click and it also comes as a Lightroom preset as well.
Paint Me Photoshop Painting Effects
A high-quality Photoshop action that you can use to transform your photos into paintings. This PS action works without the Oil Paint plugin and you can apply the effect with just a few clicks.
Ink – Free Measurement Photoshop Plugin
Ink is a free Photoshop plugin that allows you to easily measure layers in your designs. It's a useful tool that will help designers make measurements more easily.
Photographer Toolbox Photoshop Plugin
As a photographer, all that you need is a toolbox to add more optimizations to your photography images. With Photographer ToolBox, move your photo to the next level! With this professional collection of 30 FXs for 06 categories, you can make it to the top.
The Otaku – Photoshop Plugin
The Otaku is a professional Photoshop plugin that will help you to convert your photo to a modern Chinese Artwork in a few clicks and in minutes. With the modern UI design plugin panel and the powerful techniques of the action-script, you can improve your artwork and use it in a multi-niche like social media, album covers, posters, printing artworks, and more!
Textmarker Pro Photoshop Plugin
Textmarker Pro makes it easy to create text highlighting and underlines in Photoshop. However, that's not all – The plugin provides various transformations and displacements that alter the basic shape and give you useful and creative results. You can tweak all the different settings to get exactly the look you're after while all of these updates happen in real-time, so that you can immediately see the changes that you've done visually.
MultiDup – Batch Duplication Photoshop Plugin
If you're regularly dragging layers from one document to others, MultiDup is the perfect plugin to make your life easier: Unlike the native duplication dialog, MultiDup makes it possible to select multiple documents and artboards as the destination. Apart from that, the dialog interface is designed to look just like the original one, so most people will already be familiar with it.
Painting Photoshop Action
Transform your photo to painting with just a few clicks and get real original piece of art! Open your photo, simply brush over your subject and just play the action. It's really that simple! Using the painting Photoshop action, creating this advanced Photoshop painting effect has never been this easy and fun.
Real Vector Painting & Converter PS Plugin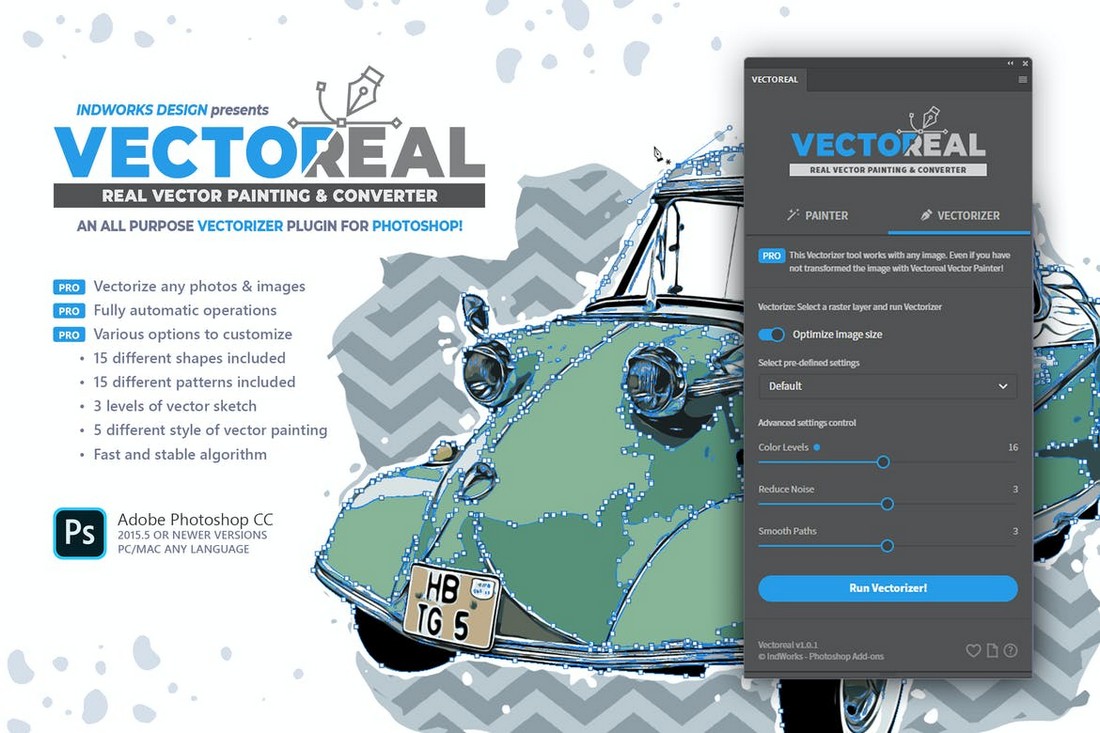 An advanced Photoshop plugin you can use to convert your regular photos into vector painting artworks. The plugin features a simple interface where you can adjust and customize to easily create a realistic painting effect with your photos.
Specs – Custom Measures & Marks PS Plugin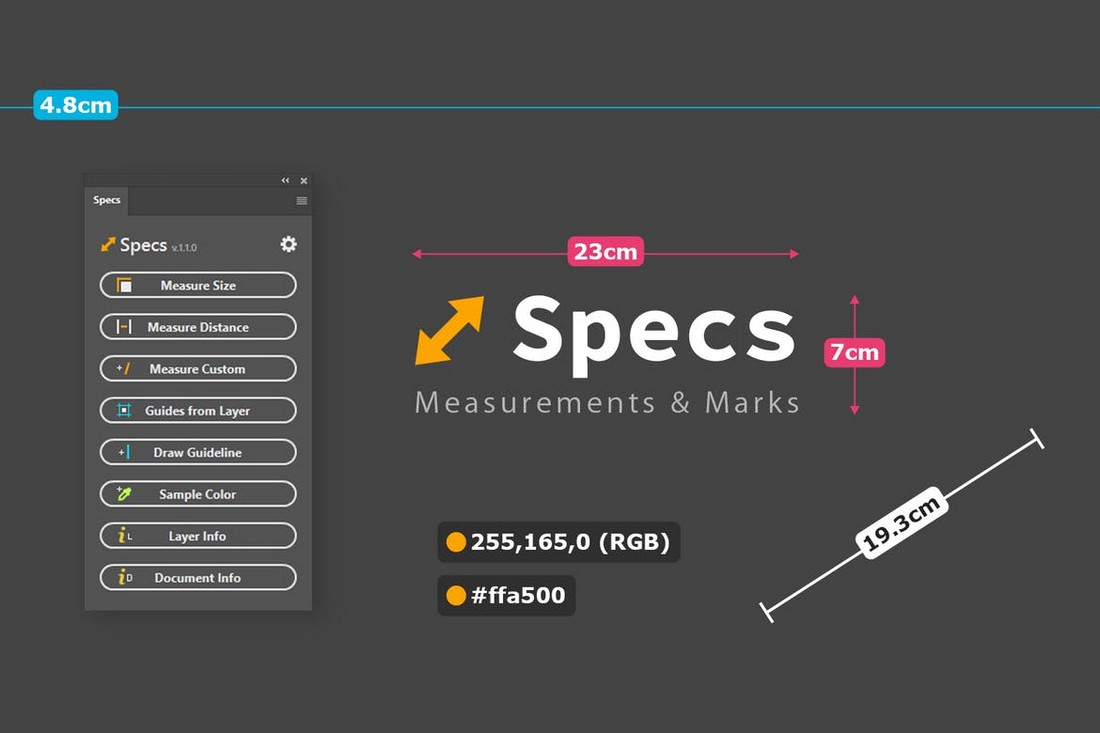 Finding the right measurements in your designs is very important, especially when it comes to print design. Use this plugin to measure size and distance quite easily. It features guidelines, color sampling, and many other useful features as well.
Better Grids – Layout Creation Kit Photoshop Plugin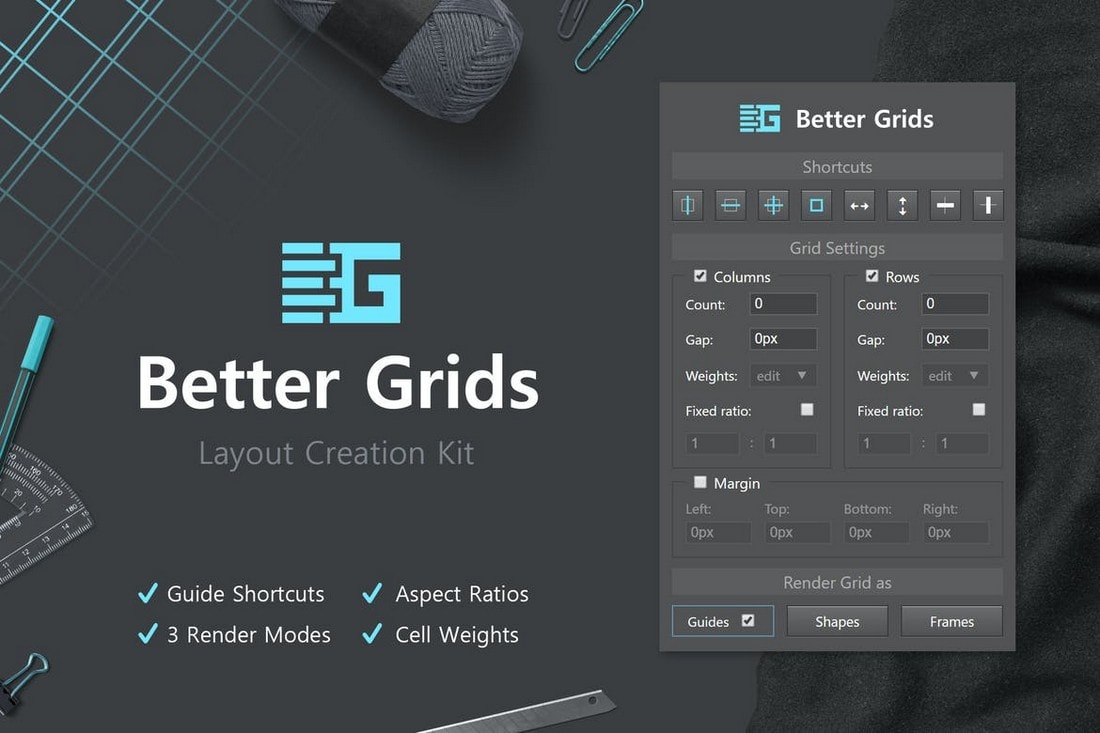 With this plugin, you can create precise and more accurate grid layouts with just a few clicks. It includes multiple options for creating advanced grids. And comes with 3 different rendering modes as well. It will make things much easier for you to create galleries and image grids.
Image Extend – Clipping & Expansion Kit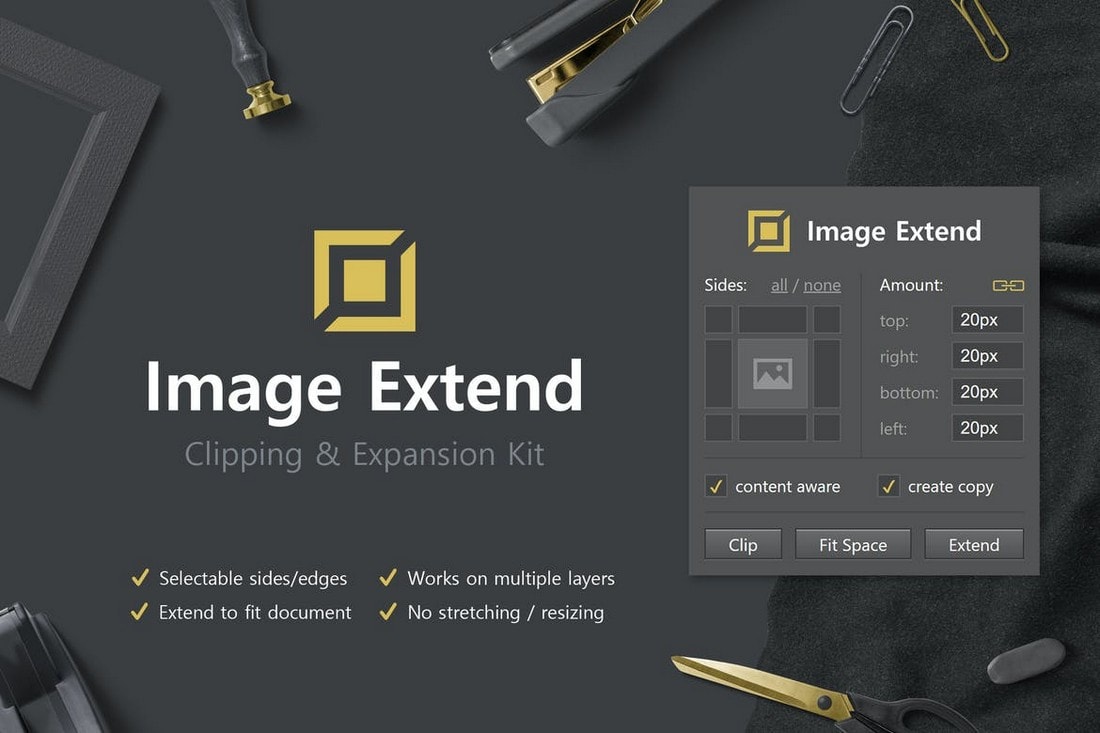 This plugin adds another useful function to Photoshop. It allows you to enlarge images by extending the edges. So that you get to scale images without affecting its quality or blurring the image. The plugin includes 2 modes for image scaling.
Shape Rounder – Path Editing Photoshop Plugin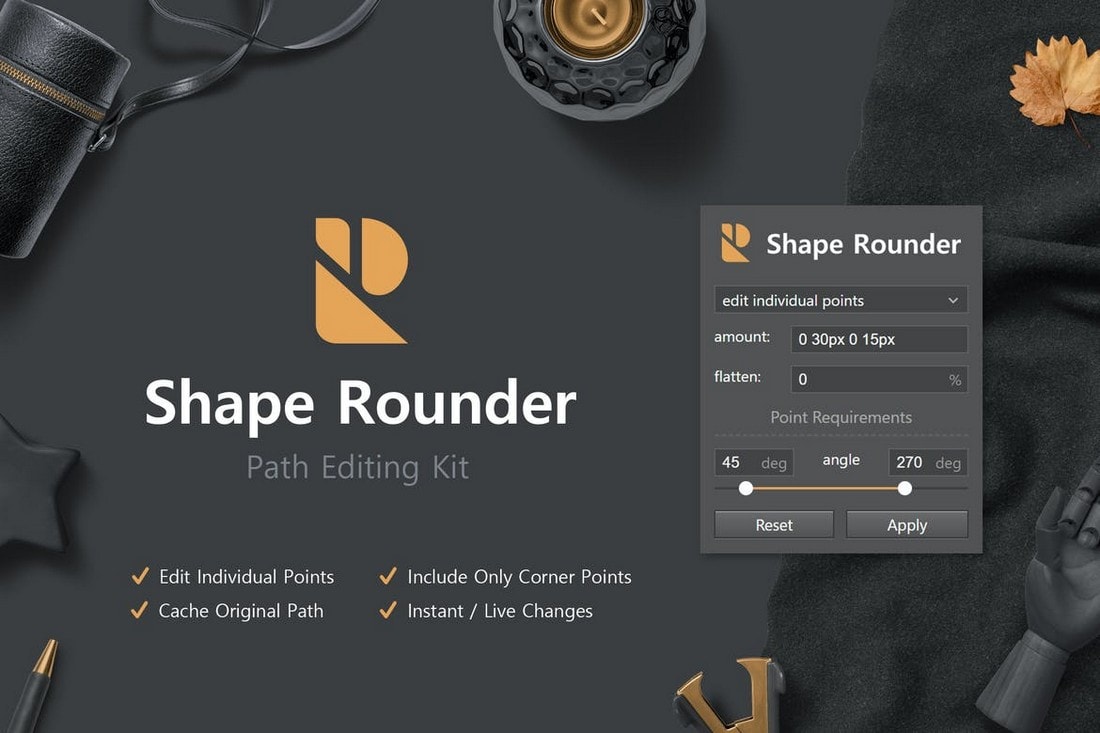 This Photoshop plugin does a simple task but does it well. It lets you smoothen the edges of shapes and layers by rounding the edges. It also includes options for editing individual points to create custom rounded designs as well.
Titlemizer – Tile Generator Photoshop Plugin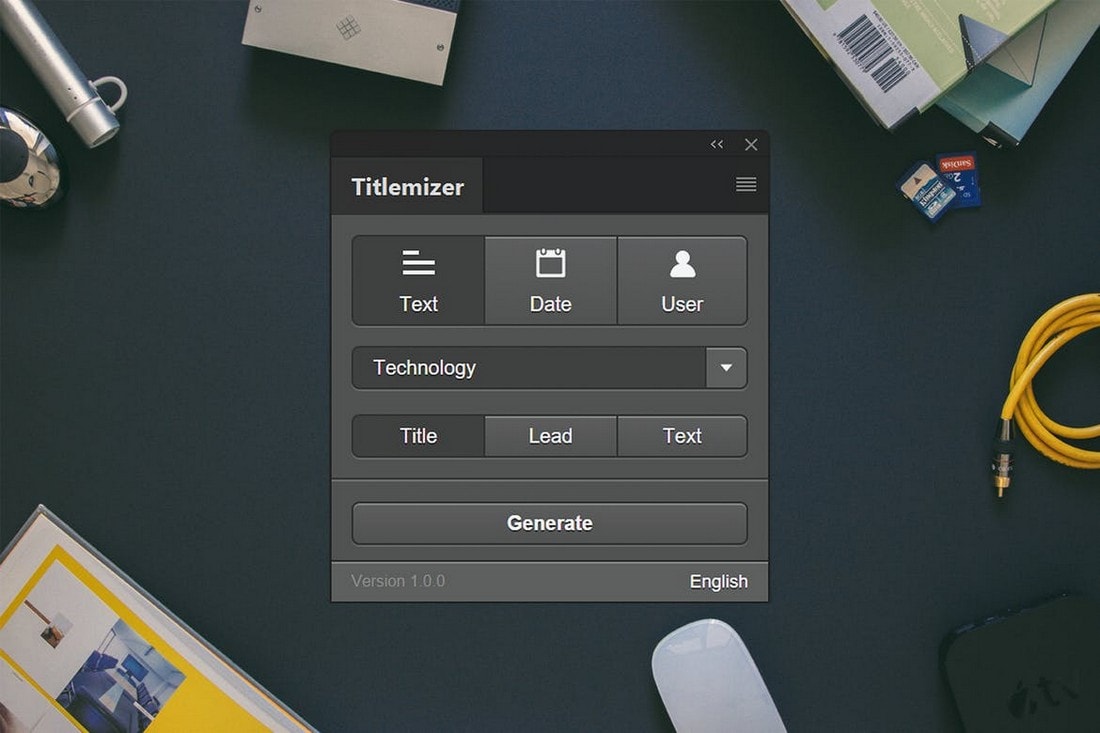 Titlemizer is a simple Photoshop plugin that generates titles, text, usernames, and dates. It's perfect for quickly generating placeholder text and titles for your various web and print designs. The plugin supports technology, politics, and economic related categories.
Tracer Plus – Image to Vector Photoshop Actions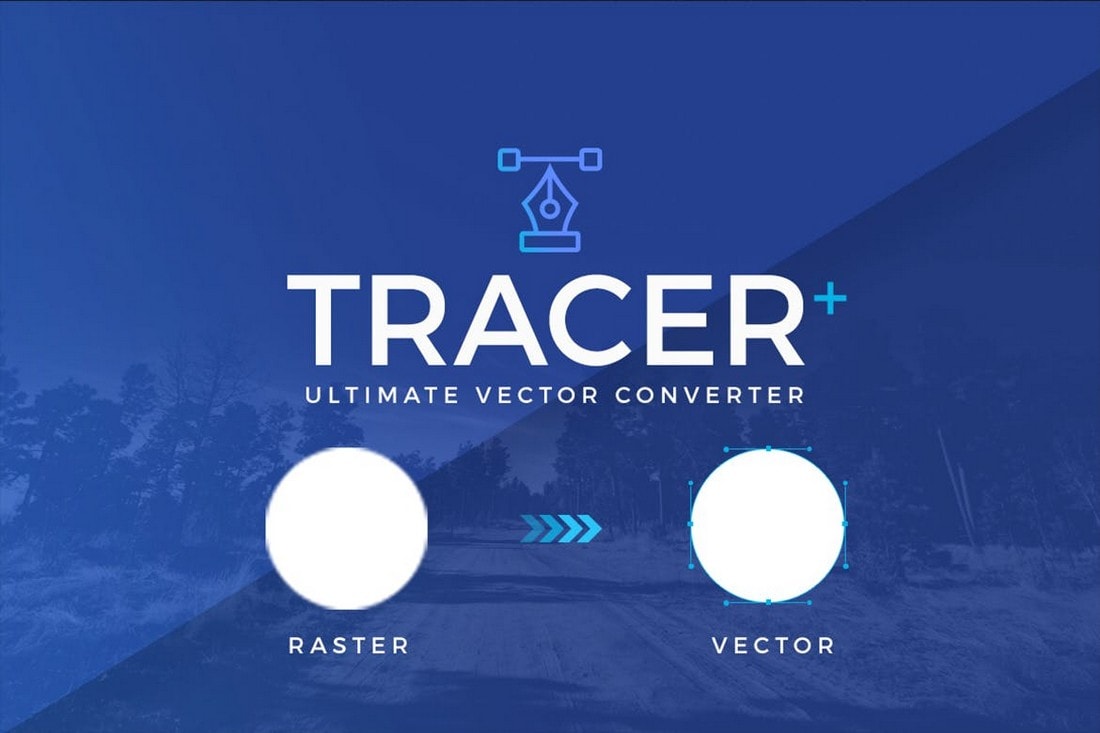 Tracer Plus is a very useful Photoshop action that allows you to easily convert raster images into vector shapes. It includes 10 different actions that easily trace pixel images into editable vector format.
Comic Oil Paint Photoshop Actions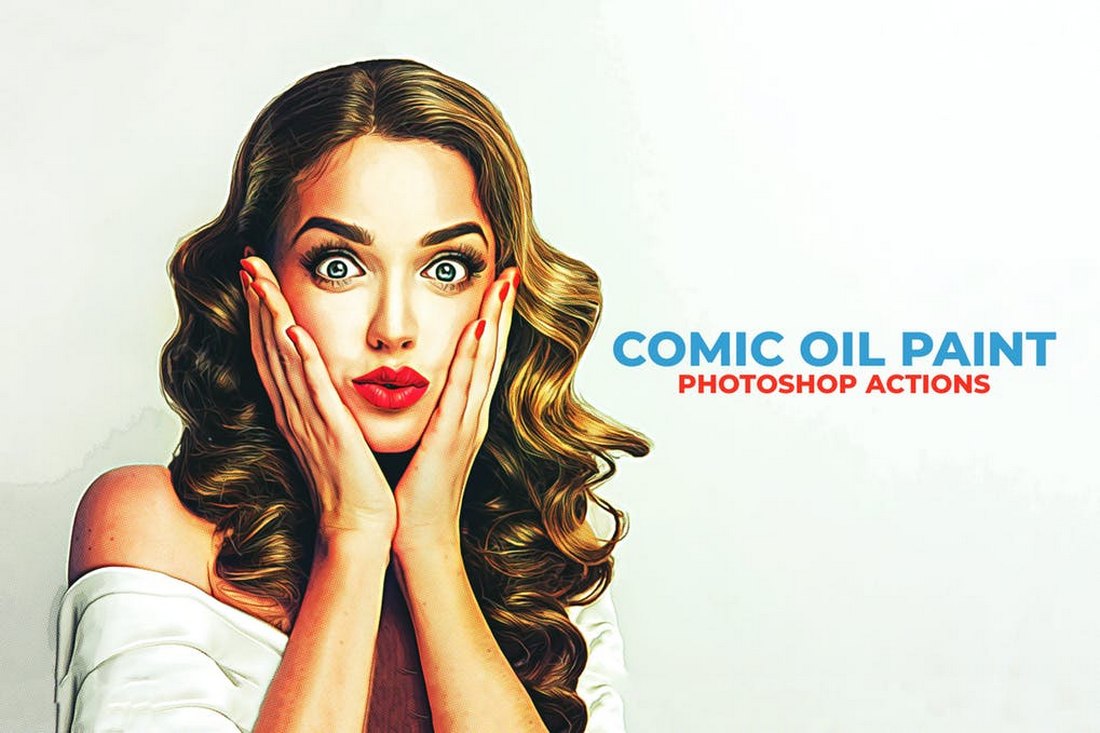 This is quite a popular Photoshop action that features a filter that turns your photos into comic book-style paintings. The PS action comes with 10 different variations of the effect and you can easily apply it with just one-click.
Geometric Dispersion FX Photoshop Extension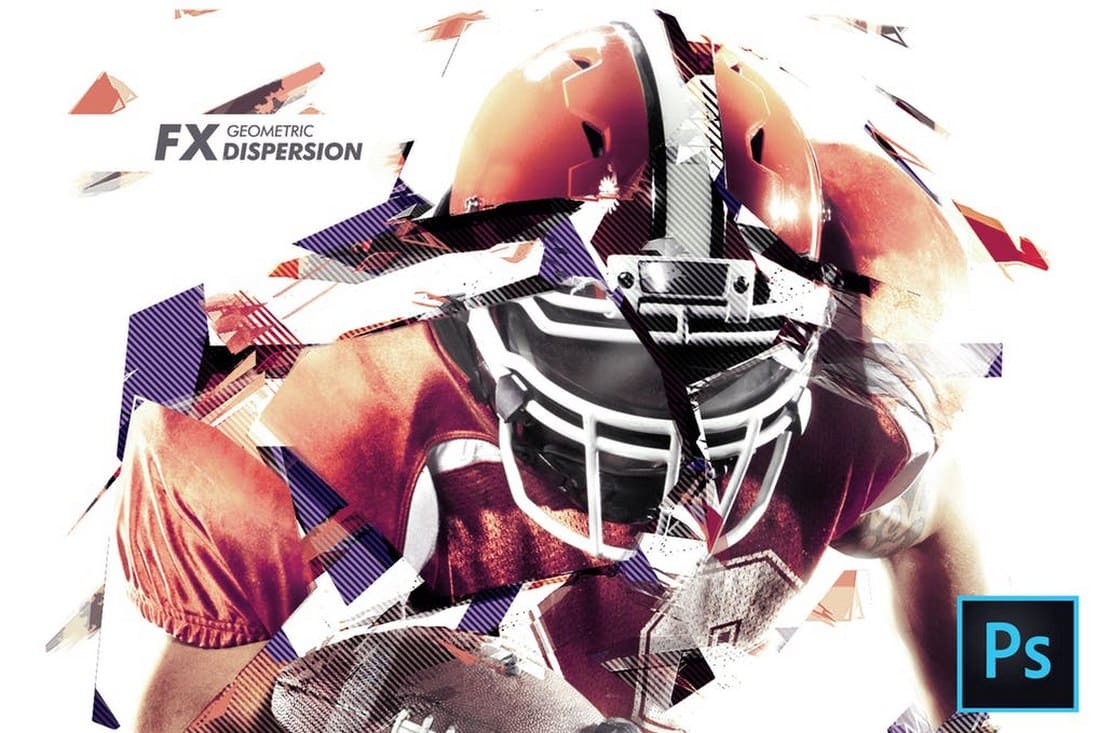 Using this creative Photoshop extension you can create incredible dispersion effects based on geometric shapes. The filter uses action scripts to create unique dispersion style effects, which are perfect for making creative poster designs.
80's Retro Poster Photoshop Action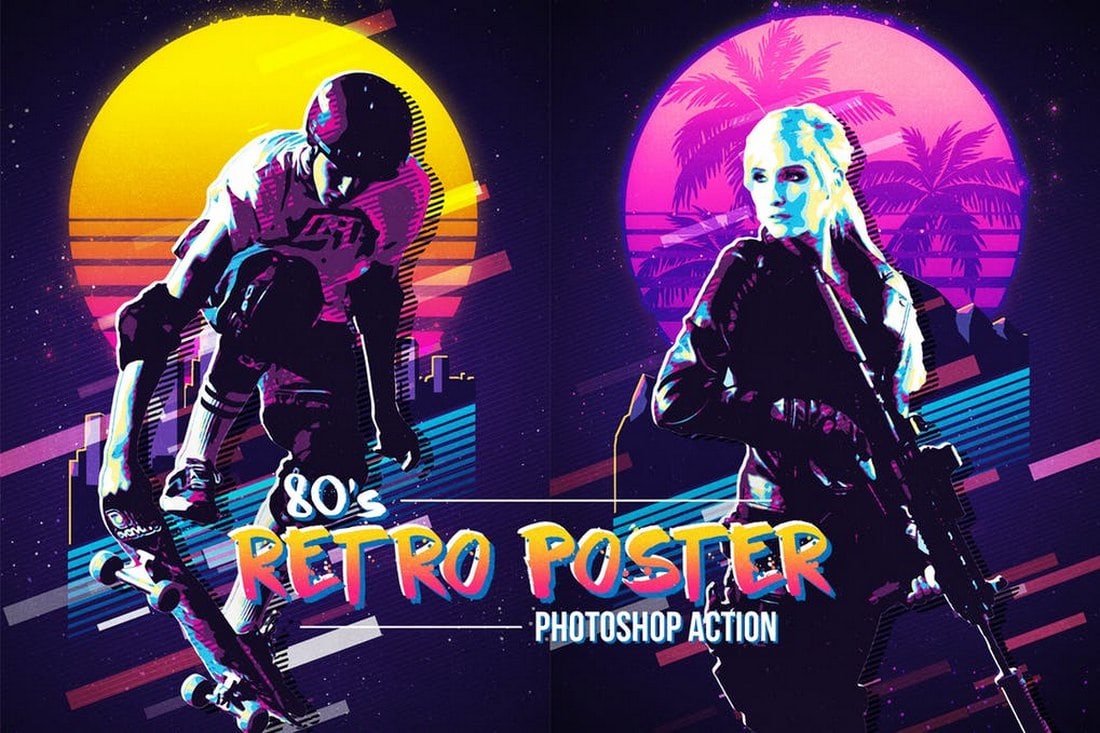 This action is best for making retro-themed designs out of ordinary photos. The filter comes bundled with lots of graphic elements and 20 color presets for creating authentic 80's retro effects. It's ideal for poster, fashion, and figure designs.
Ink Flow Animation Photoshop Action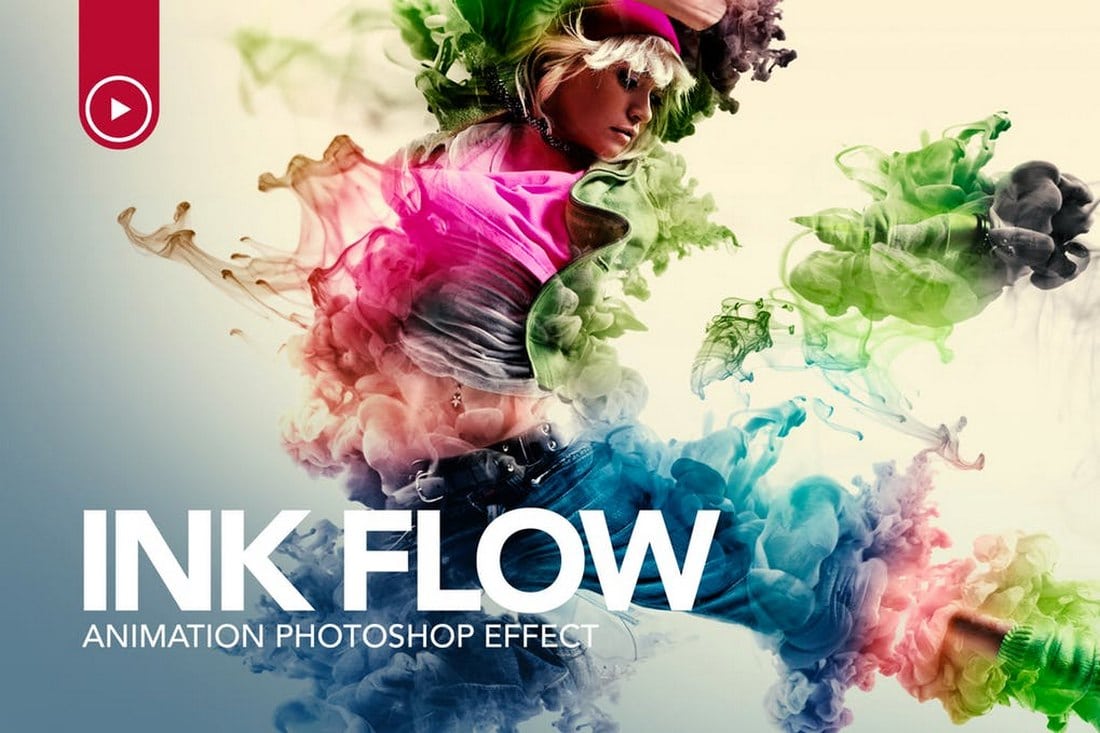 Ink Flow is an animation Photoshop action that lets you animate your photos and images with an amazing ink flowing design. This action is perfect for making GIF and short animated promotional videos for social media.
Lines Photoshop Action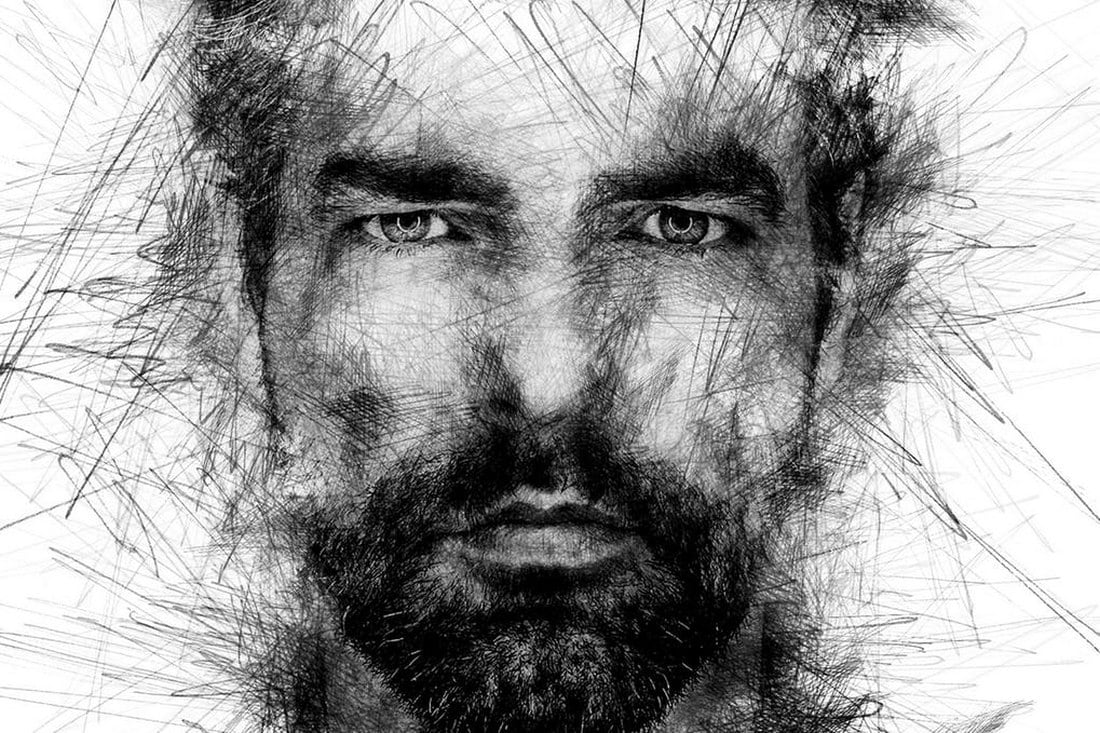 This Photoshop action uses a combination of line effects to transform your photos into line art-style illustrations. The filter comes with 5 different variations of the effect that you can apply with just one click. The effect is compatible with Photoshop CS4 and higher.
Engraved Effect Free Photoshop Action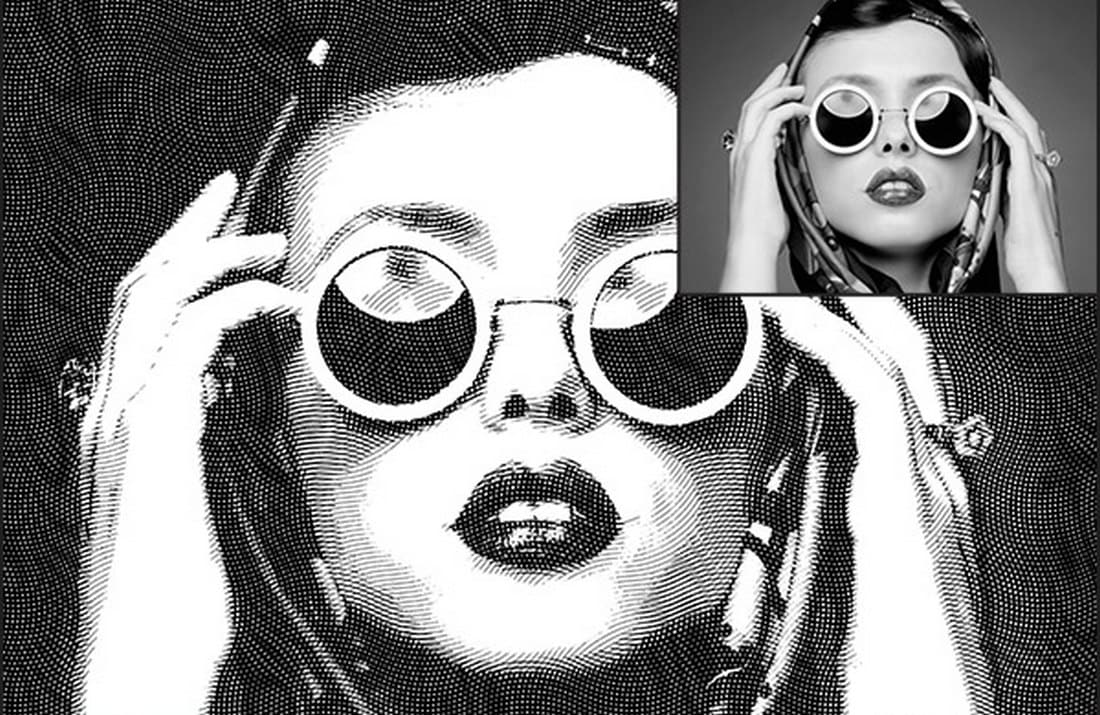 A free Photoshop filter that lets you create a unique engraved effect for portrait photos. This effect works with many different types of portrait photos and you can edit it to fit various designs.
Free Powder Explosion Photoshop Action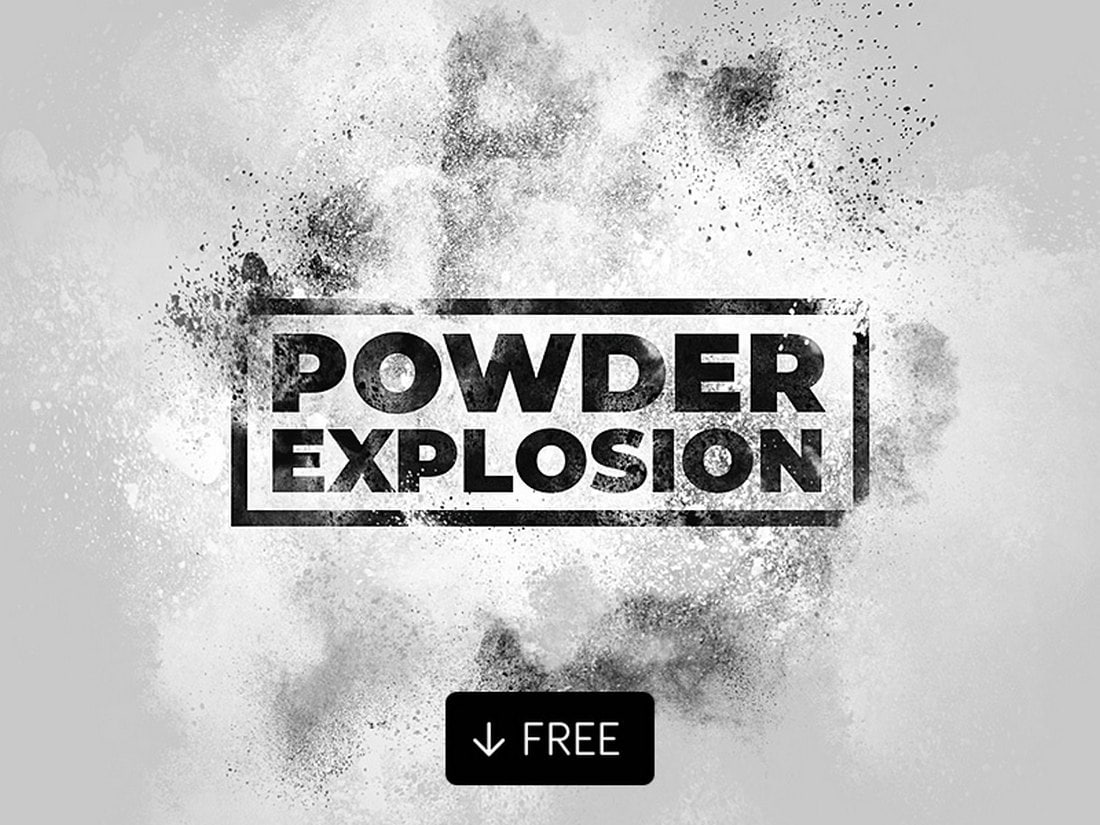 This free Photoshop filter allows you to create an explosive effect that can be used when placing portraits and models in posters and banners. The effect is customizable as well.
rchitecture Sketch Art PS Actions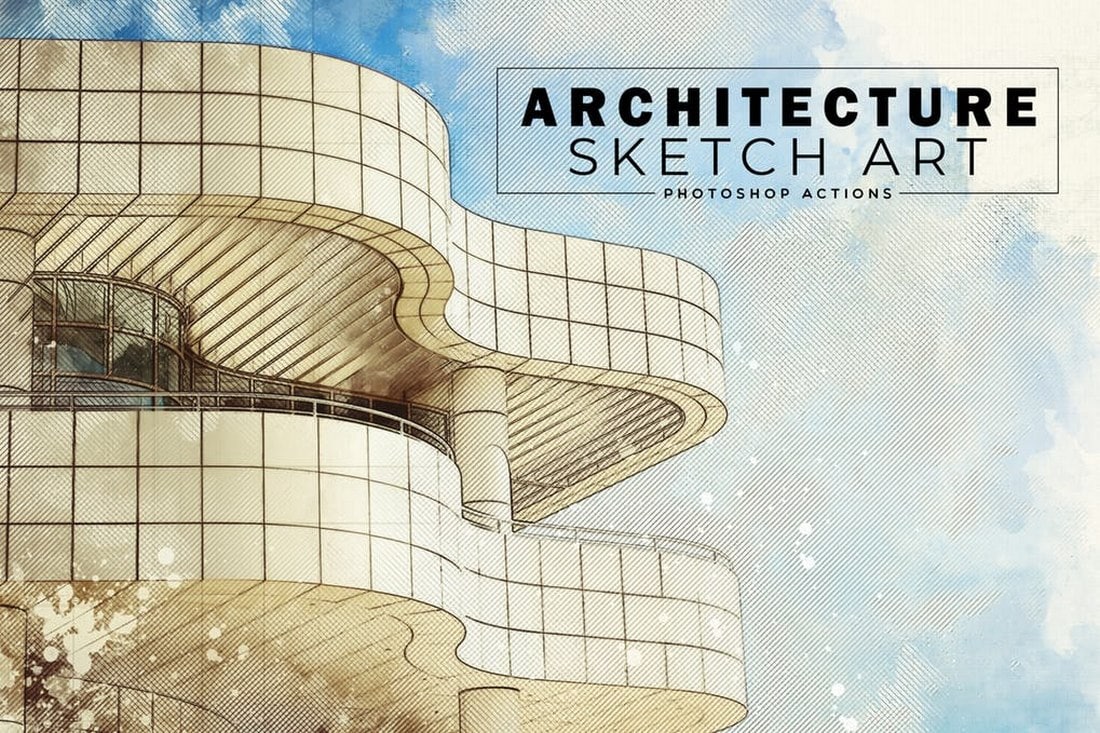 This creative Photoshop action creates an incredibly accurate sketch effect similar to the ones you see in architectural plans and blueprints. The effect will work best for urban and cityscape photos.
Knitting Photoshop Action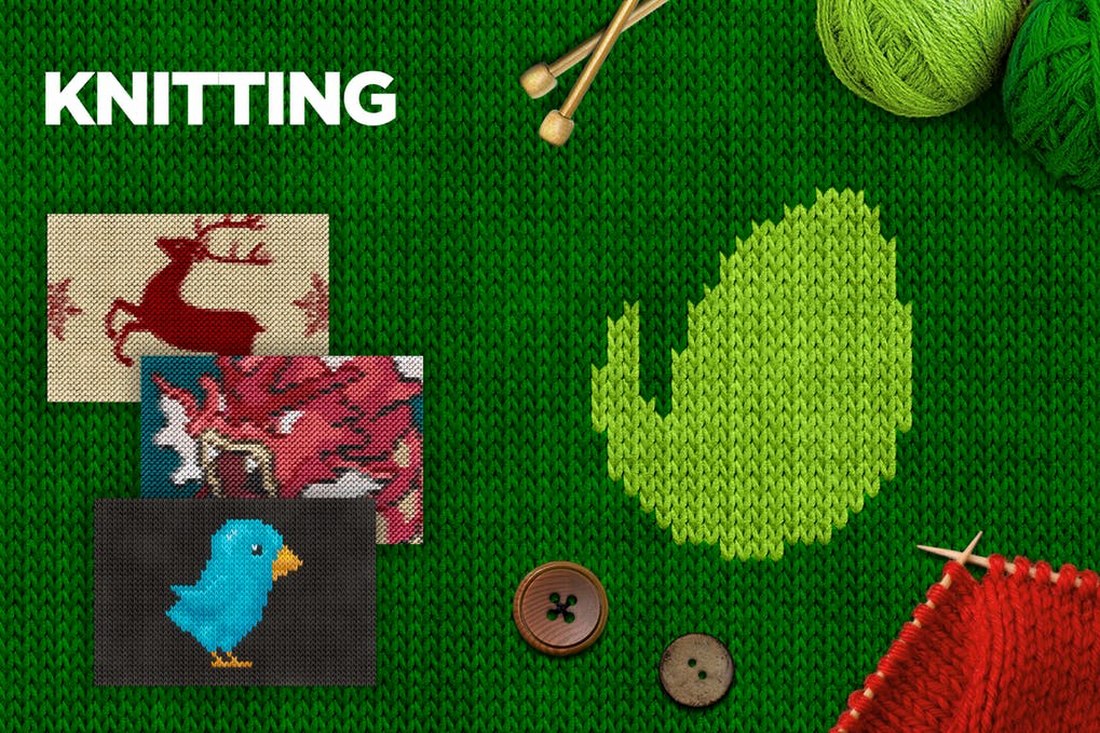 Want to make your designs, logos, and badges look like knitted clothing? Then this unique Photoshop filter will help you get that job done. It comes with 3 creative knitting styles that create a non-destructive effect you can easily customize to your preference.
Tesla Photoshop Action
Tesla is a modern Photoshop filter that allows you to apply an attractive lightning effect to make your designs look electrifying. This filter is fully customizable and allows you to easily change the colors of the lightning effect as well.
21 Pixel Art Photoshop Actions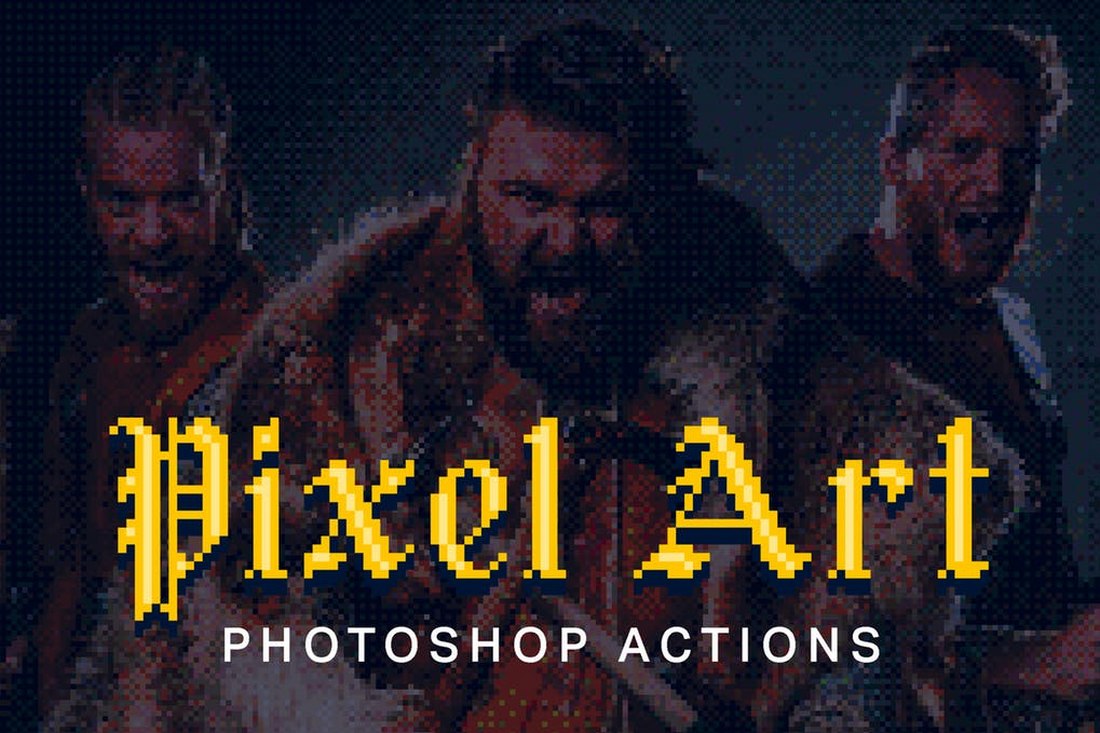 Give your photos an old-school retro video game look using this collection of pixel art Photoshop filters. This pack includes 21 different actions with various tones and styles that give a pixelated look to any type of photo.
Real Paint FX Photoshop Add-On Extension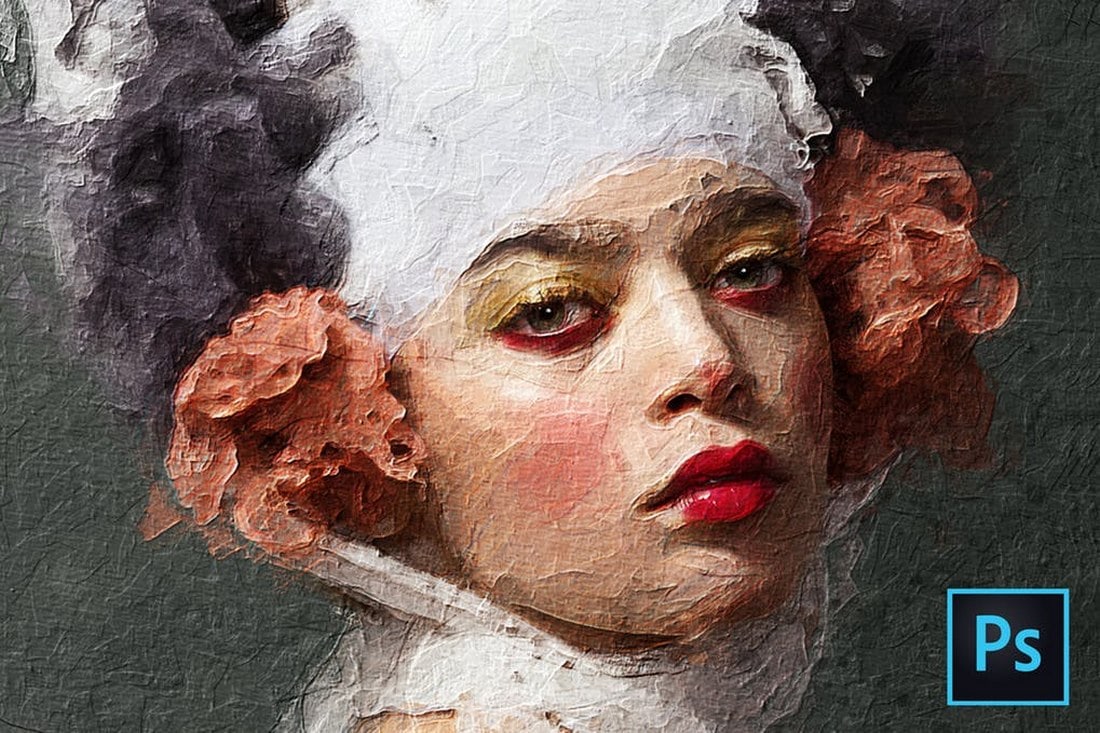 This unique Photoshop extension comes with a filter that completely transforms images and photos to make them look like paintings. The realistic effect of this action will make your designs look quite original as well. It's compatible with Photoshop CC.
Free Glitch Effect Photoshop Action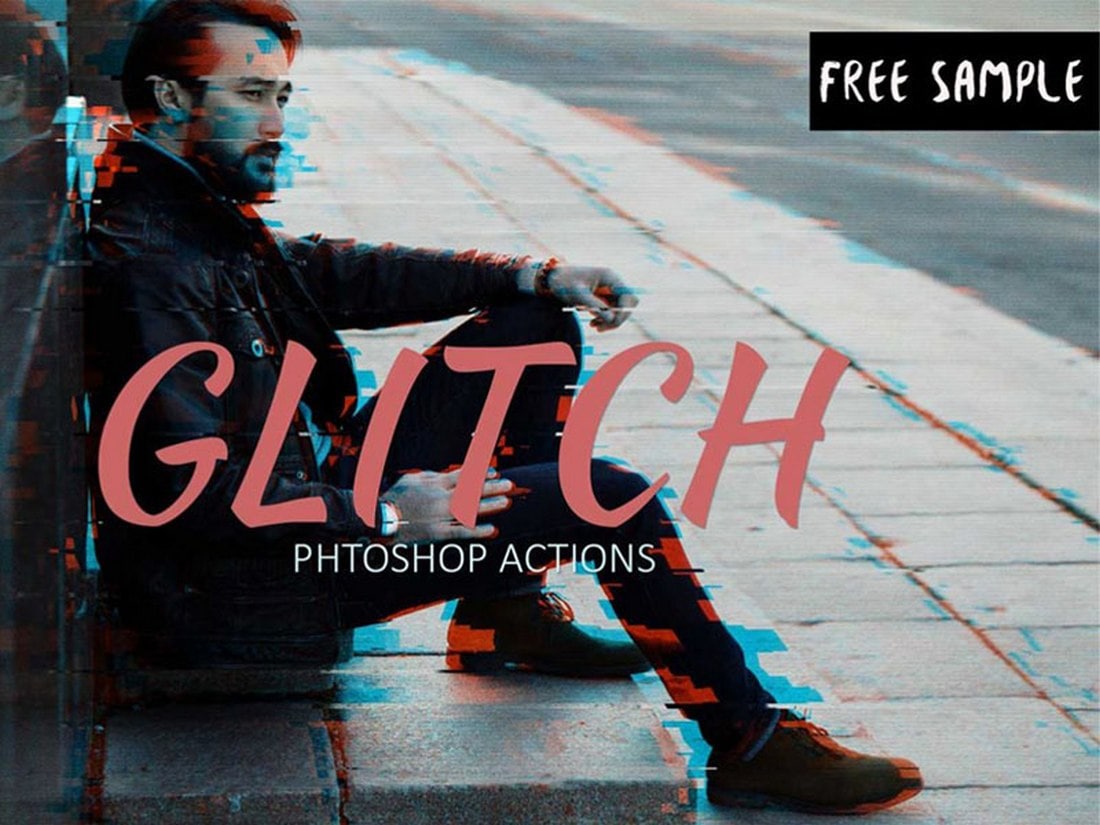 Use this free Photoshop filter to create a unique glitching effect in your photos. It's perfect for adding more style to modern and technology-themed designs.
Free Pop Art Photoshop Actions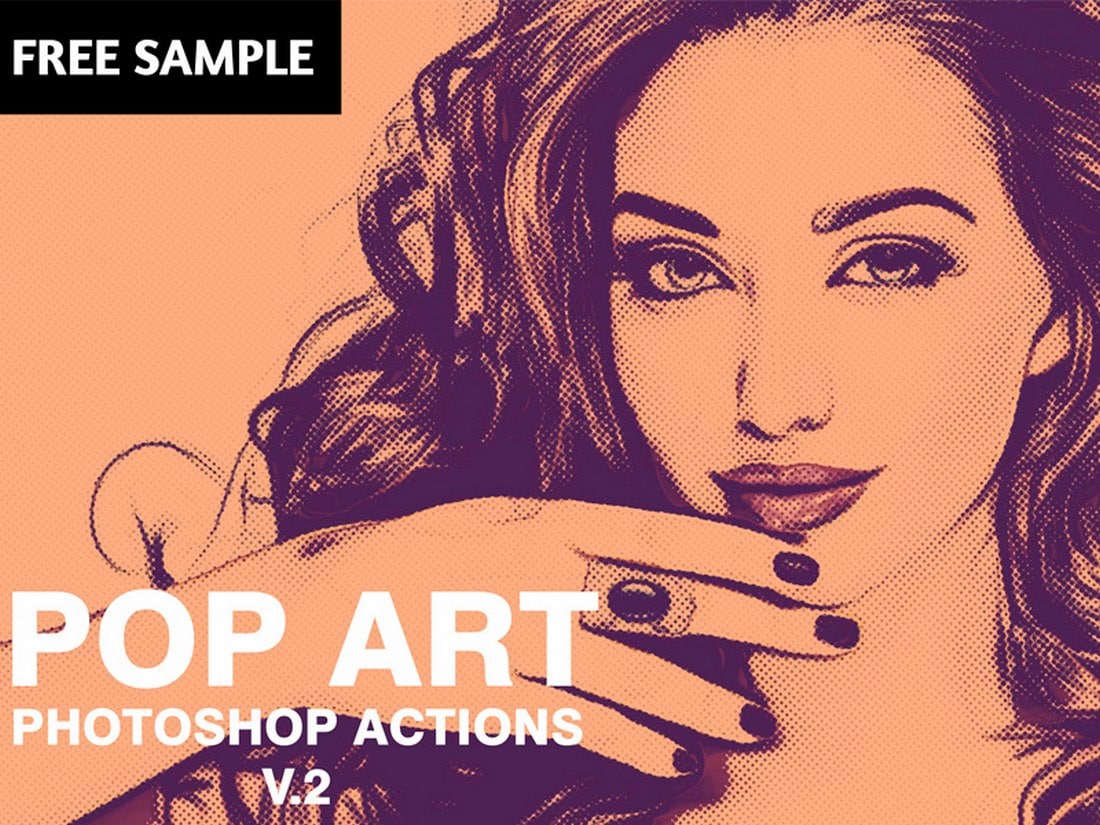 Want to make your photos look like pop art or an illustration from a vintage magazine? Then use this free filter to create a stylish effect for your photos.
Speed – Photoshop Actions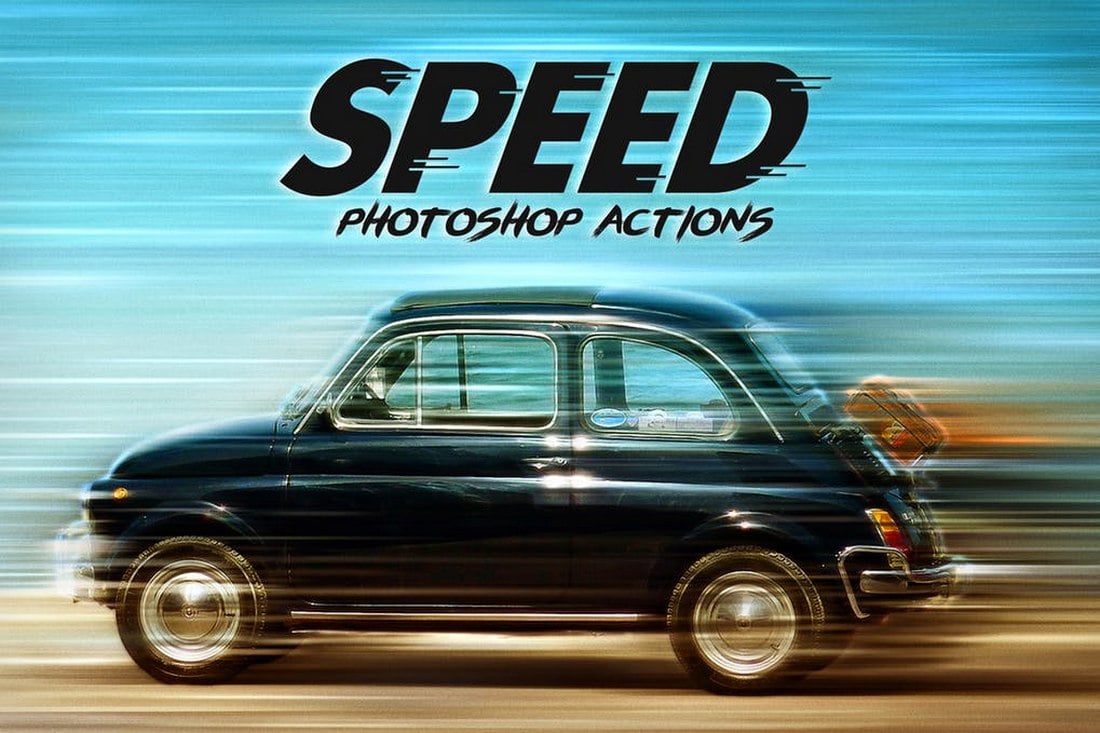 Normally you have to do a lot of work using the default filters to create a realistic motion blur effect in Photoshop. This filter makes that job easier for you by instantly adding a speeding motion blur effect to your photos. It supports 4 different directions as well.
Watercolor Photoshop Actions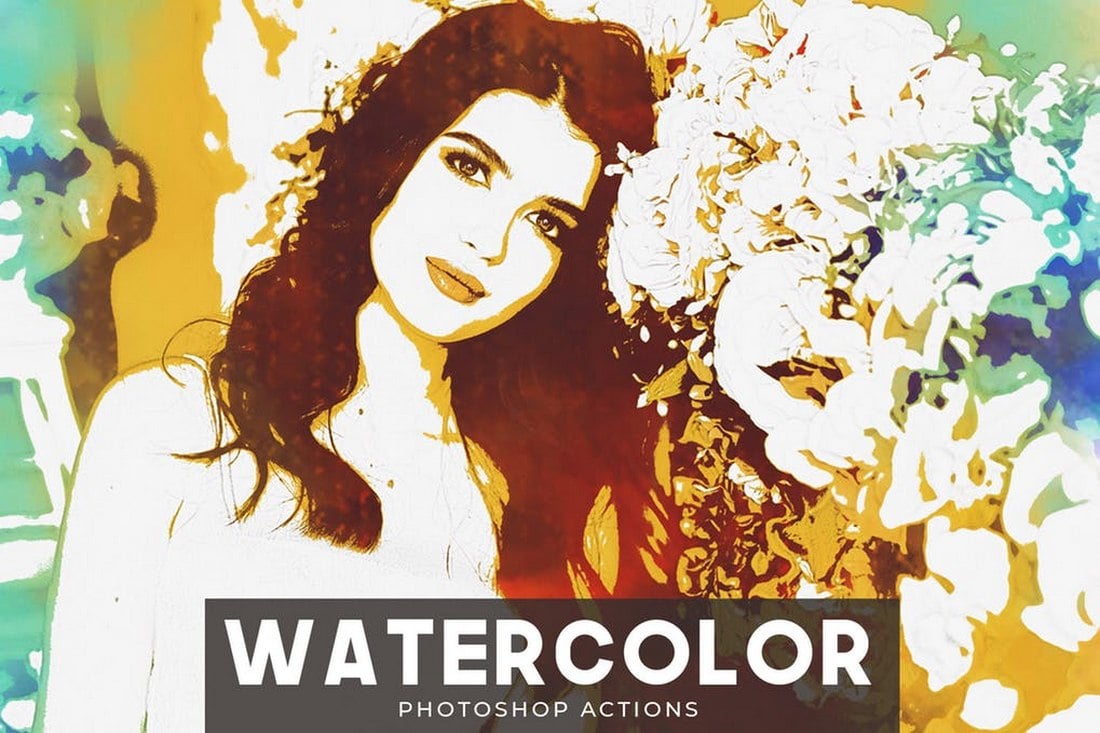 Create a beautiful watercolor effect in your photos using this simple Photoshop action. It can be applied to your photos with just one click and you can even customize it to your preference using the adjustment layers.
dvanced Double Exposure – Photoshop Action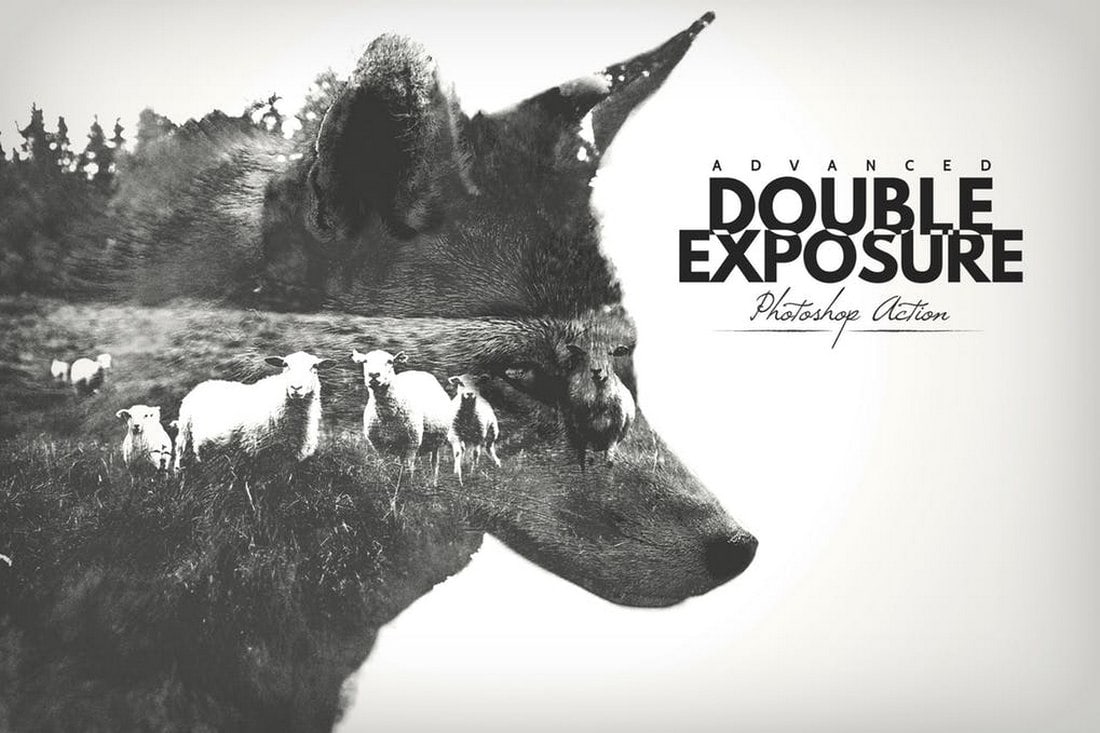 It usually takes hours to create a professional double exposure effect. But with this Action, you can create an authentic double exposure effect with just a few clicks. It creates organized layers and includes 18 color presets for personalizing the effect as well.
Color Sketch Photoshop Action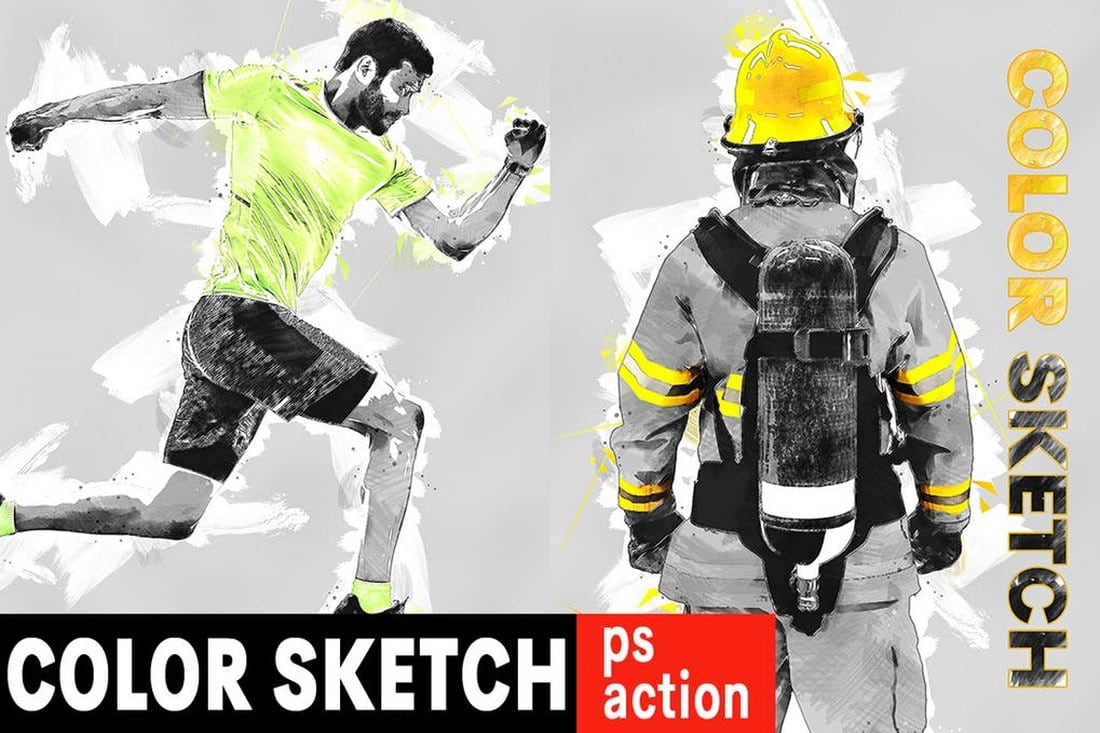 Color sketch is a creative Photoshop filter that transforms your photos and images into colorful sketches. The effect can be easily customized to fit different types of photos.
Real Snow Photoshop Action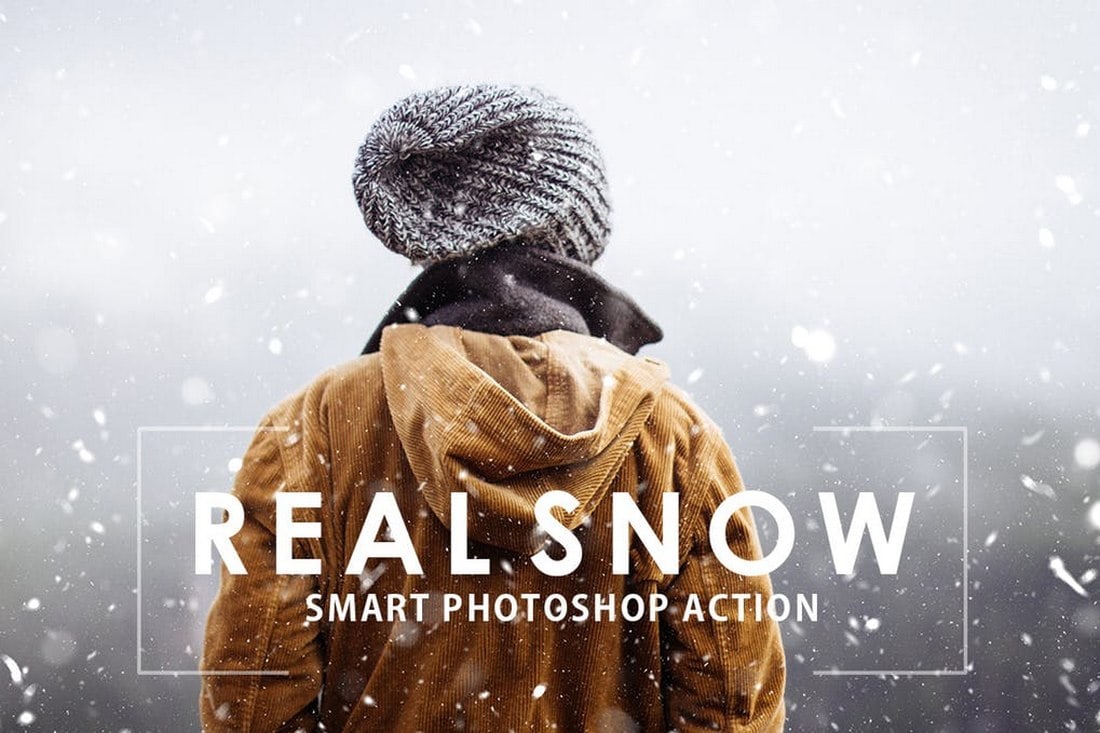 Use this filter to add a realistic snow effect to your winter-themed photos. The filter is completely non-destructive and includes 3 actions optimized for high-resolution and low-resolution photos. It features 10 color presets as well.
Engrave Free Photoshop Filter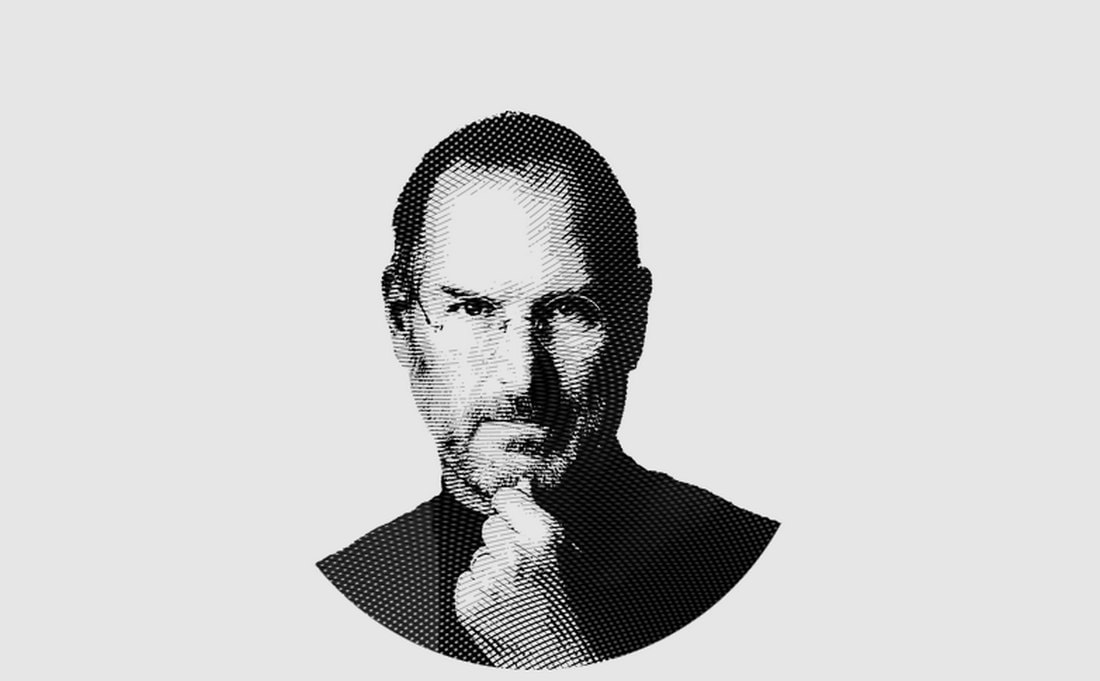 This is another engrave filter for Photoshop that offers advanced customization options for creating a more personalized effect. The filter is free to use but requires attribution.
Rain Free Photoshop Action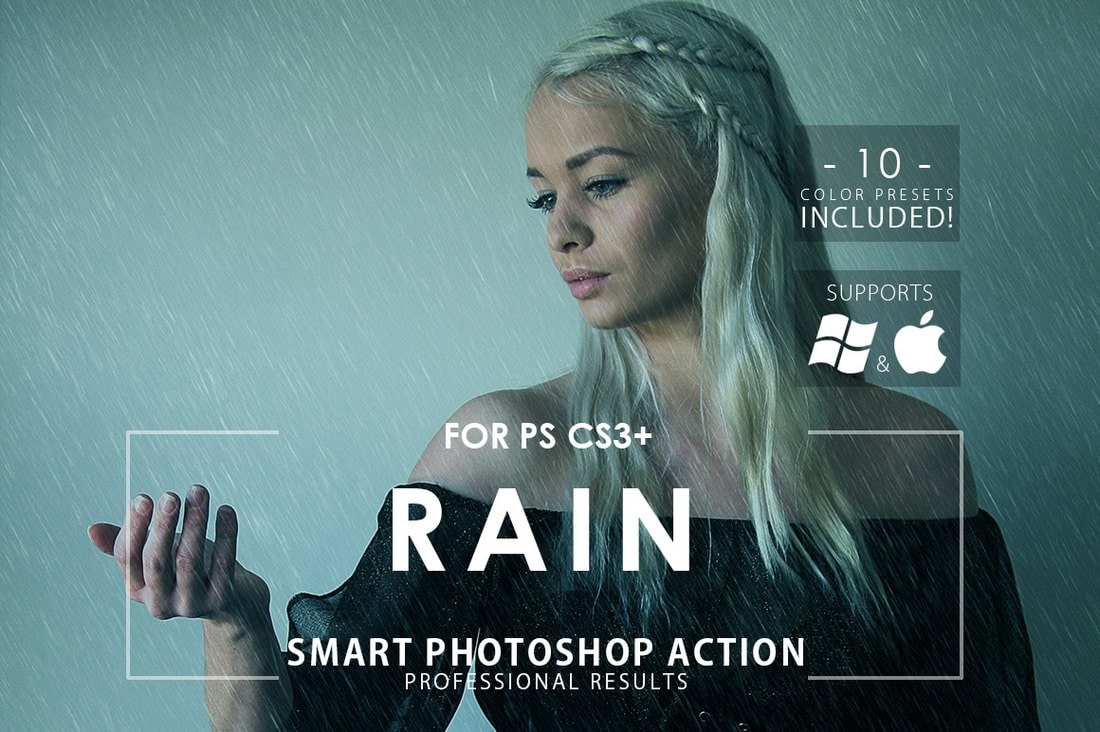 Create a raining effect to give your photos character and mood using this free Photoshop action. It's compatible with Photoshop CS3 and higher.
For more amazing Photoshop actions, check out our action-packed Photoshop actions collection.
Did you miss our previous article…
https://learwebdesign.com/?p=5793